face 2 face befriending and groups
Amaze Face 2 Face offers peer support to parent carers through regular social groups, workshops, events and one to one befriending.
Face 2 Face support groups
Face 2 Face groups bring parent carers together. We have a range of online and in person groups that offer a way to connect with others, share ideas and mutual support. Sometimes there are themed sessions, speakers or events. Once parents get in touch we can link them to a group quickly. They can join in as much or as little as they choose. Face 2 Face workers and volunteers make sure all our groups are safe and friendly. See details below.
I honestly would not have got through the last 4 years without the groups, workshops & all the phone backs I have had. All of the support workers are kind, non-judgemental & often have lived experience which is so important. You get it, you understand & you offer the support that us parents need so it's a massive thanks from me to you all.
One to one befriending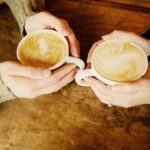 We also offer some one-to-one peer support where a parent really needs a more individual connection. This type of befriending is delivered by a team of volunteers, all parents of children with additional needs, who receive intensive training and ongoing supervision.
A Face 2 Face project worker will carry out an initial telephone assessment with new parents and explain more about the service we offer.  Following this, eligible parents will be matched to one of our befrienders who will continue to support them flexibly for up to six months.  This might range from weekly to fortnightly visits or just keeping in touch via phone, text or email. It may not be possible to match parents to a befriender straight away, in which case parents will be held on a waiting list and a member of the Face 2 Face team will keep in contact every few weeks.
For more information contact Marie Baker via marie@amazesussex.org.uk or on 07484 051755.
When my son, Billy, 6, was diagnosed with autism my first thoughts were how will I cope, how will I stay strong, how am I going to do this? My befriender was there for me as another mother who had already been on this journey and to let me know it would be alright, I would cope, and there was light at the end of the tunnel.  Without her my son's world could have been a very different place. Because of her, we face the future together strong and with hope.
Could you be a Face 2 Face befriender?
Are you a parent carer? Do you have the knowledge and experience to support other parents? If so, why not become a Face 2 Face volunteer befriender? Our befriender training programme will build your listening skills, help you to identify and develop the qualities of a befriender and establish boundaries. You will also have training in safeguarding and the parent journey. Find out more about
becoming a volunteer befriender
Sign up to our newsletter