peer support for young people
Would you like to talk about your problems with someone your own age? Our peer support project can help.
If you join our free Amazing Futures peer support project, you can get support from one of our trained peer supporters.
---

Peer support is…
Peer support means when you get support from people who have had similar experiences to you, rather than from professionals.
Our peer supporters are young people who volunteer to help other young people with additional needs.
---
Peer support activity groups
You can talk to the peer supporters at our peer support activity groups. You can also talk to the other young people at the groups.
Our peer supporters won't try to take over and fix your problems for you, but instead they will listen and try to help you feel less alone. They will support you to find your own solutions, and do their best to help you work towards your goals.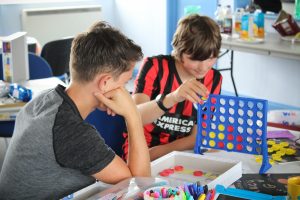 Sign up to our newsletter