Amazing Futures career support
Are you thinking about the next steps for your future in education, employment or training? Our Amazing Futures career support programme can help.
Amazing Futures careers support during coronavirus lockdown
The careers support team are working from home, using Zoom and the telephone instead of meeting with young people at our Amaze offices.
We are still supporting young people to plan for the future by looking at their options in education, employment and training. By identifying a career aim, we can help young people to take the steps they need to achieve their goals. We have produced a young people's guide to education, employment and training during coronavirus lockdown.
Parent carers are welcome to join in our meetings as they can be so important to finding the right placement.
Amazing Futures careers support is open to all young people with SEND age 14-25.
How to contact us: 
If you have any questions, or would like support from this service, please email liam@amazesussex.org.uk or phone Liam Ryan: 07483 111659
For information about any of our other services during the pandemic see here: Coronavirus – support from Amaze
---

What support can I get?
We'll support you to figure out the best next steps for you, and help you feel ready to take them.
Some of the help we offer:
one to one support to make an action plan – we'll help you think about what you want to do and how to make steps towards it.
training sessions – we'll help you learn the skills needed to find a job, or a college or training placement. For example, CV writing and interview techniques.
workshops – we'll look at the choices ahead, and what the next steps might be. Your parent or carer can come with you to these workshops if you want.
We'll let you know which sessions are coming up, and you decide which ones you want to go to.
We've also got loads of useful info about education, employment and training options in Brighton & Hove and East Sussex. Check out our Amazing Futures Career Support – Options Guide or take a look at our Education and Employment page for young people.
---
Many thanks to the Careers and Enterprise Company for funding this project!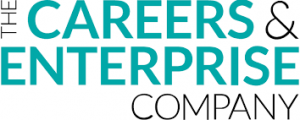 Sign up to our newsletter