You can donate money to Amaze at any time but there are certain occasions that are perfect for thinking about helping us to continue helping families with disabled children.
Donate in thanks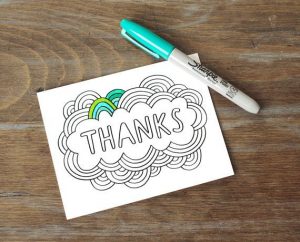 Maybe you have received help from Amaze and would like to give something back. Your donation means we can reach another family needing a similar service. Or perhaps you would like to make someone else feel good by donating on their behalf.
Donate in celebration
Are you having a celebration or an event such as a wedding or birthday? Many supporters have used occasions to collect money for their favourite charity. Amaze can provide collection tins, leaflets, posters and tailor information to suit,  just email us at fundraising@amazesussex.org.uk or call us on 01273 234014.
Donate in lieu of cards
Save the paper, time and money you would spend on Christmas cards and postage. Donate the difference to Amaze. Send a message to let your contacts know that you are doing this good deed instead. We can even provide an e-card for you to circulate.
Donate in memory
Celebrate the life of a loved one by raising money in their memory. Just Giving has a template to create an online fundraising page especially for this https://www.justgiving.com/en/in-memory
Leave a legacy in your will
Have a lasting impact on Amaze' work for the future by leaving us a gift in your will. Amaze runs regular workshops on wills and trusts in association with a local law firm, Renaissance Legal, which includes making provision for disabled children themselves. Make a one-off or regular donation to Amaze now
Sign up to our newsletter