Being the parent of a child with a disability can be very isolating at times and we might not always be able to connect with other parents in a similar situation. At times like this, reading articles or blogs by people who are also parent carers can be really helpful.
Over the last few years, a number of blogs written by parents of disabled children have been building a loyal following thanks to their warmth, humour and honesty. You may find things that resonate with you in these blogs, or you may want to start writing your own! (Before you begin though, take some time to consider how you want to protect your child's privacy. Your child may not be happy with some details of their life being shared, especially as they age.)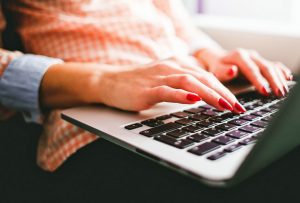 It must be mum – a group blog from three mums of kids with Aspergers
Catherine Newell and autism – blog from a local mum whose son has severe autism and ADHD
A Mother Lost & Found and Adventures of an altered life are two blogs by a mum of twin boys, one of whom has Goldenhar syndrome, global learning delay and autism.
The Long Chain is a blog from a mum of three whose young son Benjamin is profoundly disabled but without a diagnosis.
Rainbows are too beautiful is a blog written by a mum who has two sons with autism and a neuro-typical daughter.
My kid loves broccoli is a mum's blog about her daughter Hannah who has 'a rare genetic syndrome, autism and other stuff'.
Awesome Audrey Emily everyday life stories of a family written by mum Vicky, who's daughter has Down's syndrome.
Missing the mark Eliza's illustrated blog about her daughter's PDA and experience of school avoidance.
Penny Wincer Penny is the author of Tender: The Imperfect Art of Caring, a book for the many carers among us. She is the mother of two children, one of which has autism.
These are just a selection of blogs we've heard about. If you have any suggestions for other blogs to feature, please email charlotte@amazesussex.org.uk
That's what I found the most helpful – that others had gone through the same things as me – sometimes you tend to think you are the only person that this has ever happened to.
Sign up to our newsletter