support from professionals
There are lots of different local and national organisations that can offer support to parent carers.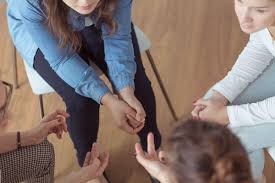 At times of particular difficulty, you may also be able to call on more expert emotional support with your own mental health and wellbeing or relationships. This page looks at the type of help you can get when you are struggling to cope.
General support for parent carers
Amaze's helpline
is there to give advice and support to parent carers in Brighton & Hove and East Sussex about any issues that affect them. We can also advise young people with additional needs up to 25.
Our helpline advisers can send you our information or offer you practical one-to-one support with things like education and benefits. But we can also just be a listening ear in times of trouble. Find out more about Amaze's helpline.
Other important local sources of information and advice for parent carers are Possability People, local carers' organisations such as the Carers Centre in Brighton & Hove and Care for the Carers in East Sussex.
Our Face 2 Face befriending service can offer families in Brighton & Hove more targeted peer support at times of particular difficulty such as diagnosis. All our befrienders are parent carers themselves and they receive regular training and supervision to help them help you. Find out more about our Face 2 Face befriending service.
Contact is a national organisation which offers help for parents of disabled children. They have a helpline, produce information on a huge variety of topics, including a directory with information about specific conditions and local support groups. They also run an online community where you can chat to other families online about anything and everything that affects you and your child. Visit Contact's website.
If you have a child who is under five, some of the services you will need to use are located in your local Children's Centre. These include health visitors, advice on child development, support for additional needs, speech and language therapists, family support, early education and childcare.
Children's Centres in Brighton & Hove Children's Centres in East Sussex
Family Lives is a national charity that offers help and support to anyone caring for children. They have a helpline and lots of information on their website, arranged according to your child's age or around particular issues like bullying, work or relationships.
Help for you
Being a parent carer can be extremely stressful so it's not surprising that many of us experience depression at one time or another. It can be very hard to admit you're not coping, quite apart from dealing with the guilt you might feel at not always being happy with the hand life has dealt you.
If you think you'd benefit from a place where you could talk openly with one person about how having a child with special needs is affecting you, you could think about counselling. Some of us used a trained counsellor when our child was first diagnosed or much later, but we had to ask for it – counselling isn't offered routinely. You could start by speaking to your GP about NHS talking therapies, or look at the relevant online resources.
Brighton & Hove's Mental Health and Wellbeing Service website has information about psychological therapies including counselling and you can refer yourself for therapy online.
In East Sussex, Health in Mind is an NHS organisation that works to increase access to psychological therapies for conditions such as for stress, anxiety and depression. Services are free and include guided telephone support, cognitive behavioural therapy, mindfulness, and inter-personal therapy. You can refer yourself to the service online.
You can also find information about talking therapies on Mind's website. Mind offer services in Brighton & Hove and East and West Sussex.
There may also be counselling specifically for parent carers in your area. For example, in Brighton & Hove, the Seaside View Child Development Centre offers a free counselling service for parents whose children have complex needs and a learning disability and are being seen by one of the practitioners there. Find out more about counselling for parent carers at Seaside View in Brighton & Hove or see your Local Offer or council website for information about support for parents and carers.
Relate can offer free counselling to carers including parent carers. Contact Relate Sussex for more information.
Families in West Sussex can get counselling support from Carers Support West Sussex
The therapy team at Chestnut Tree House offers counselling for parents and siblings of children who are using their services for children with life limiting conditions.
Help for your relationship
It would be dishonest of us not to say that sadly, having a child with additional needs can lead to much unhappiness between parents, and even the breakdown of their relationship. Sometimes it's because it's so hard to spend time together away from the children. Maybe one partner has to devote so much energy to dealing with appointments, therapies and so on that the other partner feels left out, or chooses to stay uninformed of what's going on.
The flip side of that is that some of us found the opposite effect; that as a couple we were brought closer together.
If you're beginning to worry that your relationship is in trouble, there are organisations that can offer support and a place to let off steam, for example, Relate. Contact has launched a relationship support website for new parents raising a child with a disability called Family Life Plus. It covers topics like handling stress, adapting your relationship and making time for each other. They also produce an excellent guide called 'Relationships and caring for a disabled child' which you can download from their website. Both these resources were produced in association with OnePlusOne, a leading relationships research charity.
We've found weekends away absolutely essential. We save up, we go to a hotel. The Link family have Jane, and somebody else has to have the others.
Help for the whole family
Many of us have found that having a child with additional needs creates stresses and strains within the whole family. If it feels like your family is heading towards a crisis, you could speak to a teacher, health visitor, or other professional who works with you or your child and ask them to refer you to the council's social care team.
In Brighton and Hove, this is called Front Door for Families. In East Sussex, it is called Single Point of Advice (SPoA).
Someone from the social care team will listen to your concerns and help come up with a plan to improve the situation, which may include getting support from various local services, either at home, in your child's school or in the community. Read more about social care assessments.
The ability to speak to someone you know will listen and know what you're talking about – that's the most important thing for us, to be listened to and to be taken seriously. I know if we didn't have that we wouldn't survive…. it literally keeps our family together.
Sign up to our newsletter