Your needs and the needs of the rest of the family can sometimes get forgotten when you're caring for a disabled child.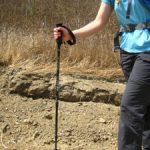 It can sometimes feel just too hard to arrange a night out or do some exercise or watch a film. But any efforts you do make will pay dividends in the long run – both for your wellbeing and your ability to keeping caring. Here's a selection of our top survival tips for maintaining your sanity and keeping your family life ticking over.
I found that you just do everything. Everything that came: 'Yes, she'll do that, oh yes, we'll go to that, yes, we'll do that'. I tried to carry on doing everything and then I couldn't manage, really. But then it needed someone else to come in and say 'It's all right, actually, you don't have to do all these things, and Alex will be perfectly fine if she doesn't do these things'… I felt she needed so much input.
Sign up to our newsletter