employment and volunteering
Most young people with special educational needs or disabilities will need some extra support to be ready for and to find employment.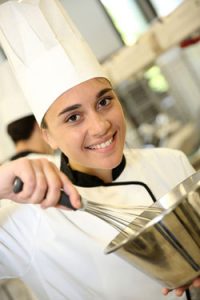 Some of us may not see a paid job as a realistic goal for our child but could imagine them volunteering.
Our handbook 'Through the Next Maze 2016' features a chapter on 'Employment and volunteering' that provides information about the various options available to young people in terms volunteering and employment in Brighton & Hove. It also explains how Disability Employment Advisers at Jobcentre Plus and the Supported Employment Team at your local council can help.
Through the Next Maze – Chapter 8 – Employment and volunteering [pdf 156kb]
Much of the information in the chapter is also relevant to families in East Sussex, though the information about specific services will differ according to where you live. For information about supported employment in East Sussex, contact Careers East Sussex or visit the ESCIS directory information supported employment.
Joe loves trains and transport. We found he could volunteer to look after the station planters on some station platforms in the area and this means he gets to travel between them by train with his support worker.
Sign up to our newsletter