benefits changes at 16 and over
Most parent carers are used to claiming benefits like DLA to help meet some of the additional costs of caring for their disabled children. But as your child reaches 16 and circumstances change – for example your child leaves education or begins to claim Personal Independence Payment (PIP) – there can be a knock-on effect on your whole family's income.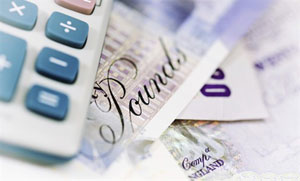 Half our household income comes from money because of James' special needs. He's already decided he's leaving home when he leaves college so if I don't start planning for my future, I might end up destitute!
The 'Money matters' chapter in our Through the Next Maze 2014' handbook for families in
Brighton & Hove
looks at the benefits you and your child might be getting now, what changes as your child reaches 16 and as PIP is introduced, and what we think will change again as households are moved to the new system of Universal Credits. It also tells you about other sources of help like Motability, Direct Payments and grants. You can download the chapter below.
Most of the information in the chapter will be just as useful to families across Sussex, though information about specific services may differ depending on where you live. You can read more up to date information on Personal Independence Payment on this website. Or visit the East Sussex Local Offer for more information about preparing for adult life.
Download Through the Next Maze 2016 – Chapter 5 – Money matters [pdf 223kb]
If you need more in depth advice about your specific family circumstances, call our helpline. We may be able to give you more tailored support with making a claim for DLA or PIP.
You can also contact the Money Advice Plus or Possability People for advice about entitlements to benefits or to get support with making claims. Or you could get one of the 'under 18' advisers at your local job centre to do a 'better off calculation' for you to help you understand how the benefits your child claims might affect yours.
I reminded Alex about last month when he'd raided his savings and spent £80 in an hour on the pier buying rides and fish and chips for 'friends'. And how angry he had been that he couldn't get the trainers he'd been saving for. We all agreed it's best that I manage his DLA for another few years.
Sign up to our newsletter