Universal Credit is a means-tested benefit for people in or out of work.
It replaces six legacy benefits: Income Support, Income-based Jobseeker's Allowance, Income-related Employment and Support Allowance, Housing Benefit, Child Tax Credit and Working Tax Credit.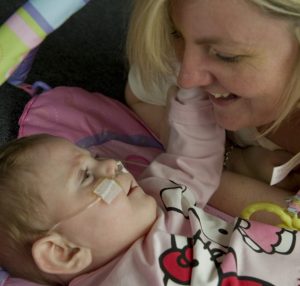 If you are currently claiming any of these benefits, or your circumstances change and you need to claim welfare benefits in the future, you will need to claim Universal Credit. Universal Credit is currently available for families with fewer than three children in Brighton & Hove and East Sussex except for Lewes. It is expected to be rolled out to Lewes in July 2018.
At the moment, the government plans to begin offering Universal Credit to families with three or more children from 1st February 2019 – although most families will only be able to claim the child component for the first two children.
What is Universal Credit
Universal Credit is an integrated means-tested benefit for people in or out of work
. It replaces many familiar benefits, and includes allowances for adults, additions for children, childcare costs, limited capability for work, caring and most importantly housing costs. Some benefits will still sit outside UC and these include Child Benefit, Carers Allowance and DLA for children and PIP for anyone over 16. At the point at which you migrate from a legacy benefit to Universal Credit, transitional protection should mean that families will not be worse off under the new system. However, you need to be aware that most changes to your circumstances mean you will lose this protection. In the future, it is likely families with disabled children will be worse off under Universal Credit.
Universal Credit is currently available for families with fewer than three children in Brighton & Hove and throughout East Sussex except for Lewes. It is expected to be rolled out to Lewes in July 2018.
Payments are made monthly by credit transfer, like salaries, so it may be harder to make the money last. You might want to arrange to pay regular outgoings by direct debit so that these leave your bank account a few days after your Universal Credit is paid. But before you can do this you'll need to get over the next hurdle…
Payments are made in arrears, so your first payment is unlikely to be made for at least five weeks. Most families are unlikely to have funds to bridge this gap so it's worth planning early by cutting out non-essential spending. You can also ask for an advance payment.
Generally, Universal Credit includes an element for housing costs, but if you're worried that this might put your tenancy or mortgage in jeopardy you can ask for your landlord or lender to be paid this element directly.
The amount you can claim under Universal Credit is capped and this is currently at £20,000 per year for couples and households with children. This may sound a lot, but remember it includes your housing costs. The benefit cap does not apply to households claiming DLA, PIP or ESA so if you're not already claiming one of these benefits and someone in your household is sick or disabled, make this a priority.
Who can claim Universal Credit?
To claim Universal Credit,
you must be at least 18 years old
. However, there are exceptional rules if you are 16 or 17 and meet certain criteria, such as being disabled, a carer or care leaver, which may allow you to claim. Older claimants must be
under pension credit age
. If you are over pension credit age, changes to pension credit mean that you can claim an additional amount for housing costs and dependent children.
You must also be ordinarily resident in the UK, and entitled to claim benefits. You cannot be in education, and you must agree to a claimant commitment (more about this further down).
New responsibilities
Households will usually make a single claim and couples will have to decide who will claim.
This doesn't mean leaving the responsibility to someone else. Make sure you're involved in your household finances – check statements and bills together. Universal Credit will only be split if you have good reason to believe payments made solely to one partner will leave the household in hardship, and you must make this clear when you claim. We suspect you will need to be frank about a past history of debt as a result of gambling or addiction, or domestic abuse.
The right to welfare comes with new responsibilities for most claimants. You are required to sign a 'claimant commitment'.  Although there will be more conditions and greater sanctions for most claimants, there is no conditionality for carers.
Certain conditions apply to claimants with additional needs. People getting DLA or PIP will have to 'pass' a Limited Capability for Work assessment and claimants who were previously in the work-related activity group of ESA will be expected to make preparations towards being ready for work.
Claimants with children as young as two will need to attend work-focused interviews. And there will be sanctions if you fail to comply. There are no conditions for carers. To be sure you count as a carer, your child needs to be getting at least the middle rate of the care component of DLA and you need to be their primary carer. Pregnant women and claimants of Pension Credit age are also exempt.
Everyone else is required to be available and searching for work. In-work conditionality requires workers to prepare (skill up), look for more or better paid work (if you are working at the minimum wage). Compliance will mean looking for more hours and better pay. There will be sanctions if you fail to comply for no good reason.
The impact for families with disabled children
Under UC the principle that low income families with disabled children get extra money remains.
A child getting the highest rate of the care component of DLA or the enhanced rate of the daily living component of PIP will continue to get an additional payment equivalent to the sum paid under tax credits. Under UC this higher amount is also extended to children who are registered severely sight impaired.
However, the lower disability addition, paid to children getting any other rate of DLA or PIP, is being cut by more than 50 per cent. As a result, many families who have been claiming tax credits are likely to be worse off as soon as they lose transitional protection. If you have several children who qualify for the lower disability addition, your family will lose out two or three times over.
In most cases, the child element of Universal Credit will only be paid to the first two children in a family. There are exceptions, for example if a second pregnancy results in twin or triplets you will be able to claim for each child. Another exception is if a third child is born as a result of rape. The two-child rule will make it harder for lone parents to set up home with a new partner and their kids as a blended family. It is also likely to make it harder for social services to place children with kinship carers, such as aunts and uncles.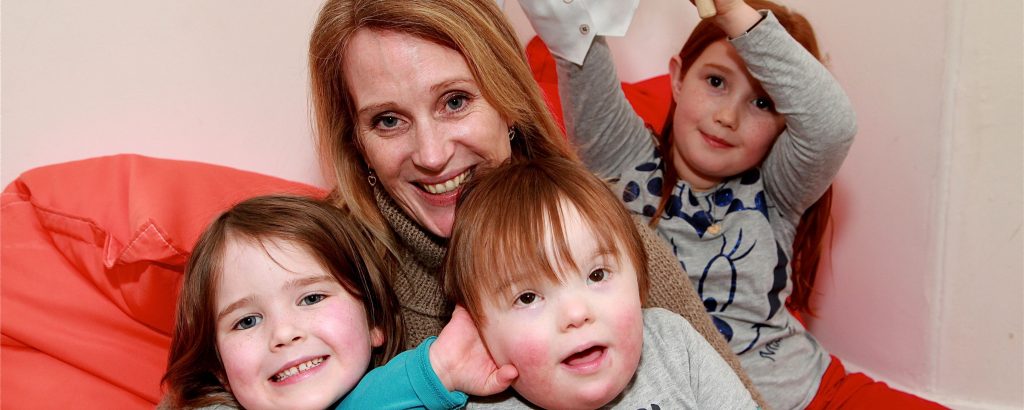 Disabled children with 'Looked After' status
Disabled children with 'looked after' status who are at residential school or accommodated on a voluntary basis will not be eligible for Universal Credit, even if they come home at weekends or for school holidays. If you aren't sure about your child's status check with their social worker.
Once a child has had 'looked after' status for six months, they will no longer be counted as part of the household when calculating the number of bedrooms a family needs. So some families will see a cut in the amount of help they get towards housing costs. They may also lose protection from the 'benefit cap' if they are no longer counted as having responsibility for a disabled child and do not claim a disability benefit themselves.
Children who are away from home for other reasons
If your child is away from home for more than six months, for example they are in hospital, again, you will lose the child element of Universal Credit, and be at risk of losing help towards rent and protection from the benefits cap.
Harsher rules for carers
Under Universal Credit, a full-time carer waiting for a DLA or PIP decision will still be required to look for work. To avoid long delays in decision-making, it's worth seeking advice to make sure your child's DLA or PIP claim is as strong as possible.
A severely disabled parent caring for a disabled child can either qualify for a carer element payment or an extra payment as a result of their own limited capacity for work, but not both. In a two parent household, the non-disabled parent may qualify for the carer element, so the household can claim both a carer's and an incapacity payment, but a disabled lone parent will lose out by around £30 a week.
How to claim Universal Credit
Claims can only be made online and you will need an email address and a bank account.
You may be able to get support with making a claim but you'll need to ask for this right at the start. Brighton Unemployed Centre Families Project has a really useful 
factsheet about starting a claim. [pdf 92kb]
You'll have a work coach and an online journal and you'll be expected to meet with a work coach regularly. The journal is a way of communicating with your work coach, recording details of work searches, interviews, training and so on.
Transitional protection
If you find yourself entitled to less money under Universal Credit than you were paid before, you get an extra top up payment. However, if you have to claim UC for the first time because your circumstances change, or you choose to claim UC and you are already getting welfare benefits, there is no transitional protection. And if you are claiming UC, you lose transitional protection, as soon as you report a change of circumstances.
How to challenge a decision about Universal Credit
If you disagree with a decision about your Universal Credit award, you can ask the DWP to look at the decision again. If you are still unhappy after this, you can appeal to a tribunal.
Mandatory reconsideration
When you ask another decision maker to look again at the claim, this is called requesting a reconsideration. The DWP must do this, if you ask. You must go through this process before you can appeal. The outcome letter will explain what to do next if you do not agree with a decision and the date by which you need to reply. The first thing to do is contact the DWP: you can do this over the phone. Say what it is that you do not agree with and why. Ask for a Statement of Reasons.
The DWP's statement of reasons felt really patronising. It didn't take on board the amount of emotional support as well as the practical stuff.
You only have 28 days from the date on the letter to tell the DWP that you disagree with a decision but if you ask for a 'Written Statement of Reasons' you get two weeks from this date to respond. Having a more detailed written response can make sense of how the DWP came to their first decision and if there has been any misunderstanding about your circumstances puts you in a better place to respond.
It's likely you will have to produce more evidence. Is there any new information? Only send copies of your evidence, not the originals. Write giving detailed reasons why you disagree with the decision. You can just write a letter, but some people find it helpful to use the form provided. You can find this form "CRMR1" on the gov.uk website. Be specific and provide as much detail as you can. If you disagree with more than one part of the decision, you must say why you disagree with each part. Make sure you stick to timescales.
Your right to appeal a Universal Credit decision only arises once a different decision maker has reviewed all the information and you have the outcome in writing. Hopefully, the first decision will be revised in your favour and you won't need to go to appeal. If it isn't, all is not lost!
Whether or not the decision is changed, you will get a mandatory reconsideration notice. You will need this to appeal. You now have one calendar month to submit your appeal.
Appeals
Appeals are made directly to an independent Tribunal. You will need to fill in an SSCS1 notice of appeal. You can download this from www.gov.uk website or by ringing the DWP on 0800 121 4600 to get one posted out. Say clearly what part of the decision you disagree with and why. Keep a copy. Send it back within the timescale. It can be useful to get advice when preparing an appeal – see below for some organizations that can help you.
You will get a pre-hearing questionnaire. It's best to opt for a face to face hearing, as your chances of an outcome in your favour are much greater if you do. You do not need to take someone like a solicitor with you.
If you don't want to attend in person, you can submit an appeal in writing. But if you have a campaigning spirit and find it easy to speak from the heart, it's worth doing it yourself. If you have any more supporting evidence, send it in as soon as you can. If you only get a report the day before, take it with you and explain about this. If you produce more evidence on the day, the hearing may be adjourned on the grounds that the DWP need a chance to review this too. It's your responsibility to make your case, don't expect the tribunal to have contacted anyone on your behalf, for example a medical professional.
Remember, the Tribunal will want to know how things were at the time you put in the claim. Appeals can take a year to be heard, so make time to read through your 'bundle' of papers several times. What's important is how things were at the time you made the claim so it's worth refreshing your memory.
Help and advice
There are time limits for reviews and appeals so always get advice as quickly as possible. In some cases, Money Advice Plus or the Citizen's Advice Bureau may be able to help you with an appeal, but you may need to meet certain criteria in order for them to help you. These services are available to both Brighton & Hove and East Sussex families. Another option for Brighton & Hove families is the Brighton Unemployed Centre Families Project (you do not need to be unemployed to get support from this service) or the council's Welfare Rights team. East Sussex parents may be able to get support from the Welfare Benefits Project.

Sign up to our newsletter