Parental leave is unpaid. But it gives birth, adoptive parents and other carers with parental responsibility, the right to time off work to look after their children.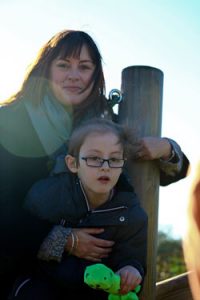 It is more generous for adoptive parents and anyone who has parental responsibility for a disabled child. Not just because it's even more important to strike a better balance between work and home when you have a child with additional needs, but because, from time to time, you are more likely to need to give more time to family commitments. Employers and employees can agree their own terms and conditions for taking parental leave. It's worth checking your own contract: it may be more generous than employers are legally required to offer, for example, it may include a few days paid parental leave.
If there is no mention of parental leave in your employment contract, the legal minimum automatically applies. This is called the Fallback Scheme. For every child in your family getting any rate of Disability Living Allowance or for every adopted child regardless of whether they get DLA, each parent can take up to 18 weeks parental leave. Although any parent can only take up to four weeks a year, the leave can be taken on a daily basis, rather than a week at a time. It can be taken at any time up until your child's 18th birthday. So this is a real help if you've ever felt uncomfortable asking for time off to get your child to medical appointments, or attend Annual Reviews and nice stuff like school plays and concerts.
To take parental leave, you have to be an employee and to have worked for your employer for at least a year. You must also give your employer at least 21 days' notice in writing. In some circumstances your employer can postpone your leave for up to six months, if they feel your absence would significantly disrupt their business. If this happens to you, or you feel you have been treated less favourably than other employees because you have taken or tried to take parental leave, ring the Working Families free legal helpline for advice on 0300 012 0312 or visit the Working Families website.
Sign up to our newsletter