choosing leisure activities
Like everyone else, children and young people with additional needs want to have a social life and take part in activities they enjoy. But as a parent you want to know that they will be welcome, safe and supported.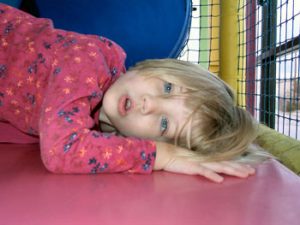 When you are considering new activities you may have lots of questions. What will happen if my child is upset or has a tantrum? Is there a safe place to let off steam? What are the rules? Are they simple, fair, and make sense to the children? What happens if things don't go as expected? What's in place to help a child deal with disappointment? Will my child be encouraged to do as much as they can for themselves but not be left to struggle with things they can't manage, or allowed to take unreasonable risks?
If you ask all your questions at the same time, it may feel like your child is too hard to include. So sometimes it's useful to sit and see how a session runs. Written policies are fine, but what happens in practice is more important. Also, ask other children, young people and parents what they think. Their views might offer different perspectives that enrich your impressions.
You can get more tips on choosing leisure activities in our Choosing leisure fact sheet [pdf 830kb]
I try to let Christina to do the things that ordinary children take for granted – I try to make it possible for her to go to the park, we do swimming, we go horse-riding every week when she's on holiday.
Sign up to our newsletter