ongoing health appointments
If your child has a learning difficulty or disability or an ongoing medical condition, they may have to attend quite a few more healthcare appointments and assessments than their peers.
Sometimes it can feel like being your child's personal manager, juggling appointments and supervising treatment at home.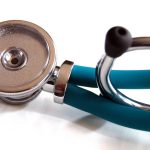 You might have regular appointments with a paediatrician who focuses on child health issues, a specialist who focuses on just one bit of their condition or with different therapists who help them to work on acquiring certain skills or getting the right equipment.
To find out about all the specialist health services in your area – what they do and where they are located – visit your local authority's Local Offer. You can see what's available and how to about getting a referral to certain services if you are not getting the support you need.
Health information on Brighton & Hove's Local Offer
Sign up to our newsletter