mental health and wellbeing
Many children experience periods of anxiety or worry at times or they may have issues with their self-esteem, or face a particular challenge such as bereavement.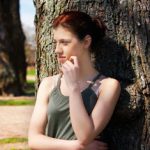 Children and young people with additional needs may be more vulnerable to certain mental health conditions because of their disability. Some children with autism, for example, can be more likely to develop anxiety, depression, or obsessive compulsive disorder (OCD).
Mental health issues may also be harder to recognise in young people with disabilities because of communication difficulties, the complexity of their condition, or the fact that some mental health symptoms may be confused with their other symptoms.
For some of our children and young people, mental health issues will be their main area of need.
Helping yourselves
Talking through issues and worries with a family member or good friend may often be enough to help your child through a difficult phase in their mental health.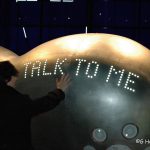 They (and you) can also get some excellent information and advice on things like low mood, anxiety and self-harm from the local digital wellbeing service, e-wellbeing or from national organisations like  Young Minds and Childline. Parent carers of 4-11 year olds can get parenting advice from child mental health experts at Place2Be: Parenting Smart. Their articles and videos cover specific issues like bedtimes and sibling rivalry, as well as common mental health conditions.
Amaze produces a useful fact sheet about mental health issues for children and young people with SEND, giving details of the local services that can help.
Or you can visit Sussex Child and Adolescent Mental Health Services (CAMHS) website for online advice and signposting to services that may help.
If your child's feelings are particularly distressing or persist over time, however, you may want to get external help.
Getting external help
Sign up to our newsletter