school age children (5-16)
Support for your child's SEND in school
Most children in Sussex are educated in mainstream schools and this includes most children with an Education, Health and Care (EHC) plan.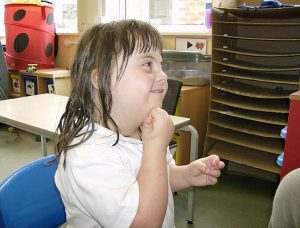 All mainstream schools must welcome and cater for any child with special educational needs and disabilities (SEND), except in very limited circumstances when they can prove that it would be detrimental to other pupils and there are no reasonable steps they can take to solve that. Schools must have a policy on SEND and publish this along with more detail about how they support children with SEND in their SEND Information Report. This should be on the school's website and or you can find information on your Local Offer or via your local council's online information about school admissions.
All schools must have a special educational needs coordinator (SENCO) who is suitably qualified or experienced and is responsible for overseeing the support the school gives to all their pupils with SEND. Secondary schools may call this person the Inclusion Coordinator or have one of each. All schools are also covered by the Equality Act and have a duty not to discriminate against disabled pupils. They should have a Disability Equality Scheme and an access plan. Read more about what the law says about SEND on the beginners guide to SEND page.
What to do if you're worried about your child
If you are worried about how your child is learning or behaving at school you should start by talking to their class teacher or their form tutor if they are at secondary school.  They may share your worries and you can discuss how to help your child make progress, what extra help they can offer and whether some expert advice is needed. In a primary school you might then go to the head teacher and in a secondary school to the head of year. You can also contact the SENCO with any concerns.
You can ask for information about your child's progress such as the level they are working at or their reading age. Schools have to record and monitor all children's progress and they should be happy to share this with you. It's a good idea to put things in writing too and keep a record of all your contacts with the school. Using email is often good but make sure you keep copies.
How to handle meetings
Some parents feel they have to battle to get their child's school to recognise and meet their child's needs, but most schools aim to do their best for every child. Over the years you may have times when all goes well and times when you need to raise some issues again. If your child has SEND, you should get a face to face meeting three times a year. This can be at the general parents evening but should be more than the usual quick chat.
If your child has an EHCP this must be reviewed annually with you. These meetings are a chance to discuss how things are going, but don't wait for them if you think there is a problem. Aim to be polite and get staff to support you and your child. If you need to criticise something, try to find something positive to say as well.
Downloading Amaze's fact sheets for more tips
Get help from Amaze SENDIASS
It usually pays to do all you can to work well with the school, but if you do feel this is not happening you can ask Amaze for advice and help. If you are really unhappy and thinking about making a complaint, remember that school governors are ultimately responsible for their school meeting the needs of children with special needs.  There is more information in the chapter 'Making Systems Work for You' about the law on SEN and disability and how to complain.
Funding for SEND support in mainstream schools
Parents often feel unsure about how much help it is reasonable to expect a mainstream school to provide, so it is worth knowing just a little about how SEND is funded. Most funding for SEND is in the hands of schools. It helps to think of the funding as coming in three chunks:
Age-weighted pupil unit funding Schools get a set amount of funding for every pupil. This is regardless of whether or not they have SEND and is to cover the main costs of educating that child. It is called AWPU or the age-weighted pupil unit.
Additional support funding (ASF) This is an amount of money each school gets annually and is sometimes called their "delegated" SEND budget. How much a school gets is based on a formula that should roughly match the proportion of children with SEN they have compared to other schools. This is meant to fund the special educational provision for children on SEN Supportand a proportion of funding for children with EHCPs. The assumption is that schools will spend varying amounts on children depending on their needs, but that they are expected to be able to cover up to £6000 worth of support for an individual child. In the Local Offer on the LA website you should find their "area wide offer" which is meant to explain what the LA expects schools to provide for pupils from this funding.
Top up (or high needs) funding If a child needs more than £6000 to meet their SEN, schools can ask the LA for extra funding for that child. This comes from the LA's high needs block of funds and has to be based on the child's assessed needs. It is usually, although not exclusively, used to fund support for children with an EHCP.
What help is available at a mainstream school?
Support at a mainstream school can take many forms (groups, one to one help, special equipment, etc.). Some children get just a little help and extra monitoring whilst others may have a complex package of full time support. Schools often make use of teaching assistants to give much of the day to day help with SEN but this should always be directed by a teacher or the SENCO.
Support and interventions should be planned to match your child's needs and they can be about more than their academic learning. There should be an SEN support plan or provision map that sets out what help they will get, from whom and how often. There is no set format in the SEND Code for how this should be recorded, but it should specify the outcomes any help is intended to achieve and have shorter term targets which you can use to monitor how your child is progressing. This can be a guide to whether they need more intensive help on SEN Support or if it is appropriate to request the assessment to get an EHCP. See our beginners guide to SEND for more information on the different types of support available in mainstream schools, or visit your city or county's Local Offer:
Brighton and Hove –How schools and other settings support children with SEND
Learning support services
Brighton and Hove and East Sussex provide learning support services that schools can call on to provide more specialist advice and support for children and young people with SEND. In East Sussex, much of this specialist support comes from the
ISEND
 and in Brighton and Hove, it's provided by the
Brighton & Hove Inclusion Support Service (BHISS)
.
Both BHISS and CLASS work closely with school staff to assess children and young people with SEND and to develop plans and strategies to help them learn and enjoy school. They also run training courses for teachers and teaching assistants on specific conditions like autism or speech and language issues, and offer advice and consultation about specific pupils. Schools will usually buy in these specialist services from their individual school budgets – read more about how schools are funded.
Specialists from BHISS and ISEND may also work directly with children and young people in school or other settings. And they support and advise parent carers of children with specific conditions like autism or communication issues, either directly or via training courses and coffee mornings.
Other specialist services that may support your school age children with SEND include occupational or speech and language therapy, sensory needs or services that focus on improving behaviour or skills like reading or acquiring English as a second language.
To find out about all the learning support services in your area visit:
Support for children with medical needs
If your child has medical needs, you can feel torn between wanting them to be safe from a health point of view, but not wanting them to miss out on their education. All schools have a duty to make arrangements for supporting pupils with medical conditions at their school. This was tightened up in law in the Children and Families Act 2014 and there is statutory guidance on this, a bit like a shorter version of the SEND Code of Practice. It is called "Supporting pupils at school with medical conditions" and you can find it on the
www.gov.uk
website, or call Amaze to ask for a copy.
This guidance makes it clear that pupils at school with medical conditions should be properly supported so that they can learn but also take part in and enjoy all aspects of school life, including school trips and PE. It recognises that children may need on-going support, medicines or care while at school to help them manage their condition and keep them well, and that some will need monitoring and interventions for health emergencies. Schools must work with health services to make this happen and the school nurse linked to your school should be a source of advice for you and the school. Schools should have a policy that you can ask to see, but should also make individual and flexible arrangements for children.
The guidance recommends putting these individual arrangements in an Individual Healthcare Plan that sets out: the child's medical condition; the help they need at school as a result, including emotional, educational and practical support; who will provide this and any training they need to be able to do that; permissions around medication; arrangements for things like school trips; and what to do in an emergency. Children with medical needs may or may not also have SEN. If they have an EHCP, their individual healthcare plan should be linked or combined with the EHC plan.
If you don't feel you are getting a good response from school around your child's medical needs, you can get advice and support from Amaze.
Special schools and units
All children have a very strong legal right to be educated in a mainstream school and if this is your preference for your child, the LA has to put together a package of support to make this possible. But if your child has complex needs you may feel more specialist provision could be appropriate. Children need to have an EHCP to attend a special school or special facility.
Some local mainstream schools have special units or facilities which cater for children with certain types of special needs. Children usually spend some of their time in mainstream classes and some in the facility. To find out about all the local special schools and facilities in your area and the kinds of additional needs they cater for, visit your Local Offer at:
Out of area or private placements
There are special schools all over the country that are run privately or by charities. They are known as non-maintained special schools or agency placements.  They may offer highly specialised provision, weekly or termly boarding and in some cases 52 week care and education.
Occasionally a child is placed in one of these schools. For example the local authority may fund a profoundly deaf child to attend Hamilton Lodge School (a non-maintained special school for deaf children in Brighton) because it offers a British Sign Language signing environment. But agency placements are often an expensive option and can take children away from their local area, so a local authority will only choose to use them when a child's needs cannot be met in a local maintained school.
Some parents' experience is that their child had to 'fail' at a local school to prove they needed a private placement. If you feel your child needs an out of city school and the LA disagrees, you would have to successfully make a case at the SEN first tier tribunal - see our page on Education complaints.
Choosing a school
We probably should not call this section 'choosing a school' as often parents do not get an absolute choice. Usually we have the right to state a preference for the school we would like for our child, without a guarantee that they will get a place there. This might be through the normal admissions process or because your child has an EHCP.
Most parents will be looking at mainstream schools and trying to choose the one best suited to their child. Look on your local council website or call their School Admissions department to find the schools in your area. Use the Local Offer to find out more about how each school supports pupils with SEND. Ask other parents, but remember word of mouth can be out of date. Look at Ofsted inspection reports, school websites and prospectuses. Don't judge a school just by league tables. Schools lower down the league tables may have the best experience or attitude. All this can help you work out a short list of schools to visit.
I was ever so upset. It was such a change from what we had imagined for her. But once she got there and we'd gone round with the staff, they were just so thorough in finding out what would suit her, and what they could do to accommodate her. They were tremendous and she's flourished.
If your child has more complex needs you may have to decide whether you want a mainstream or a special school for them. There are advantages and disadvantages to each choice. Some parents feel it is most important that their child is included at the heart of their local community and can mix with a cross section of children at a mainstream school. Other parents choose special schools because they feel it will be simpler to make sure their child's needs are met and their child will find it easier to make friends there. These days the choice is less stark than in the past as mainstream schools get more outreach from special schools and more children at special schools spend time included in mainstream.
If you'd like some help in making your, call the Amaze helpline. We can talk through your options with you and give you advice on your rights. We also publish a fact sheet called 'Choosing a school' which offers lots of tips on what to look for when choosing a school for a child with SEND. Download:
Transport to school
As a general rule, parents are responsible for getting their own children to school, even if they have additional needs. But there are circumstances when your child may be entitled to help with transport.
The local authority should provide free transport if your child is aged 5 to 16 and you live too far (over two miles for under 8s, over three miles for over 8s) from their nearest suitable school. There are extra rules for help with transport if you are on a low income. 'Free transport' can mean a bus pass to use local bus services. Occasionally primary age children will get transport to school if their parents are medically unfit to take them.
Children can also qualify for free transport if they are unable to walk to school due to their particular disability or special educational need. In this case they are more likely to get actual transport such as a taxi or minibus. This must be safe and suitable, so some children will also get an escort. As they get older they will be encouraged to learn to travel to school independently where this is possible and switch over to walking or using local buses with a bus pass. This is an important life skill to learn if they can.
It used to be the case that most children at special schools and units got transport more or less without question, as did quite a number of pupils with SEND in mainstream schools. This has changed. Transport costs have spiralled and your local authority will now look carefully at each individual case and expect you to reapply each year. They will be looking for evidence that this is the nearest suitable school or that your child realistically can't walk there. If you express a preference for a school and the LA think there is another suitable school nearer your home they may argue that they should not cover the transport costs. This might happen for example if you live in the east of the city but prefer a special school in the west. You may find you have to challenge the LA's decision about transport in this case.
There is an appeal process if you are unhappy with a decision about transport for your child. SENTAS is a school transport advocacy service that offers free information and advice on home to school/college transport via a helpline or email. Or you can call the Amaze helpline for advice.
I was worried about my son who can't walk or talk being in a class of 30, and yet, with extra help, it has worked out wonderfully.