Most children in Sussex are educated in mainstream schools and this includes most children with an Education, Health and Care (EHC) plan.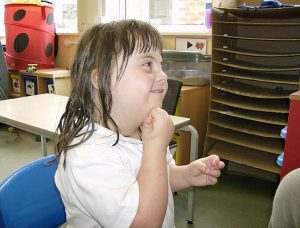 All mainstream schools must welcome and cater for any child with special educational needs and disabilities (SEND), except in very limited circumstances when they can prove that it would be detrimental to other pupils and there are no reasonable steps they can take to solve that. Schools must have a policy on SEND and publish this along with more detail about how they support children with SEND in their SEND Information Report. This should be on the school's website and or you can find information on your Local Offer or via your local council's online information about school admissions.
All schools must have a special educational needs coordinator (SENCO) who is suitably qualified or experienced and is responsible for overseeing the support the school gives to all their pupils with SEND. Secondary schools may call this person the Inclusion Coordinator or have one of each. All schools are also covered by the Equality Act and have a duty not to discriminate against disabled pupils. They should have a Disability Equality Scheme and an access plan. Read more about what the law says about SEND on the beginners guide to SEND page.
I was worried about my son who can't walk or talk being in a class of 30, and yet, with extra help, it has worked out wonderfully.
Sign up to our newsletter