Amaze's role in tackling racism
Amaze is an organisation set up to empower children and young people with special educational needs and disabilities (SEND), and their families. We champion inclusion and lobby against inequality experienced as a result of a special educational need, disability or long-term health condition.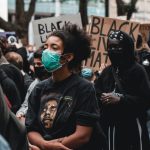 The brutal death of George Floyd in the summer of 2020 and subsequent Black Lives Matter protests brought institutional racism into the spotlight across the globe. The Covid-19 pandemic has also highlighted health inequalities between different communities. In response, we are making it a priority to consider how race and disability combine for many families in Sussex, and how this impacts their experiences of SEND services, including our own.
We want, and need, to look harder at how different kinds of discrimination are interconnected, which can create even greater inequality. This is called 'intersectionality'.
For instance, outcomes can be poorer for many children from Black, Asian and minoritised ethnic communities who also have special educational needs or disabilities. National charity Barnardos reports:
where a white child might be classified as having special educational needs or experiencing challenges at home, a Black child with the same behaviour might be labelled as 'naughty' or 'aggressive'.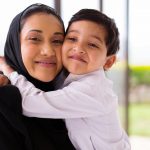 Our own experience locally tells us some families from Black, Asian or minoritised ethnic communities have struggled to access services, or have been discriminated against as a result of their ethnic identity. We also know that your cultural background can affect the shape of the challenges you face in coming to terms with your child's special educational needs or disabilities. For some, it may be harder to recognise or accept your child's additional needs. It may be harder to reach out for help, or even to let others know about your child's disabilities.
In the spirit of getting our own house in order, we have decided to take a look at Amaze's own culture, practices and policies. We need to start from the assumption that some degree of intrinsic bias exists within our staff and volunteer teams. We will educate ourselves about this, and how we need to change and adapt to remove this bias.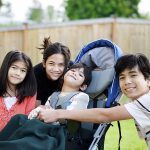 All our staff will attend a series of training sessions reminding us of our duty to promote equality, diversity and inclusion across Amaze. We've also introduced an Equality, Diversity and Inclusion (EDI) reporting form so that anyone who feels we're not living up to this duty can make a complaint and it will be investigated.
We are committed to moving from being a non-racist organisation to an anti-racist one, actively committed to eradicating intentional or unintentional racism within, as well as using our influence to call out racism in wider society.
As a starting point, we have published a set of commitments to our staff, volunteers, and service users. These are clear actions against which we can be held to account.
---
Feedback
We welcome feedback about Amaze's plans to tackle racism. Please let us know what you think at info@amazesussex.org.uk
A note on terminology
Amaze has decided to use the term Black Asian and minoritised ethnic (BAME). We acknowledge that this is an imperfect and homogenising term which in many regards is insufficient.  However, we also recognise that this term is a useful acronym for data and evidence collection, which is used within research, government and some Black Asian and minoritised ethnic organisations themselves.
As an organisation, wherever possible, we will try and be specific about the ethnic group we are referring to so as to capture the different experiences of different groups and reduce the use of umbrella terms, and we will avoid using the BAME acronym unless we have very limited character space, for example on Twitter. We commit to keeping our use of this term under review, as we understand the acceptability of terms change over time – as it does within the special educational needs and disability sector too.
Sign up to our newsletter