Looking Forward career support
Are you thinking about the next steps for your future in education, employment or training? Our Looking Forward career support programme can help.
As you move towards adulthood, you've got a lot of choices to make about what you want to do next. We know it can seem overwhelming, but we're here to help.
---

What support can I get?
We'll support you to figure out the best next steps for you, and help you feel ready to take them.
Some of the help we offer:
one to one support to make an action plan – we'll help you think about what you want to do and how to make steps towards it.
training sessions – we'll help you learn the skills needed to find a job, or a college or training placement. For example, CV writing and interview techniques.
workshops – we'll look at the choices ahead, and what the next steps might be. Your parent or carer can come with you to these workshops if you want.
We'll let you know which sessions are coming up, and you decide which ones you want to go to.
We've also got loads of useful info about education, employment and training options in Brighton & Hove and East Sussex. Check out our Looking forward Options guide, or take a look at our Education and Employment page for young people.
---
Many thanks to the Careers and Enterprise Company for funding this project!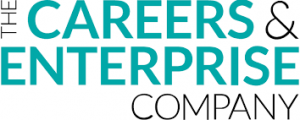 Sign up to our newsletter