Young people join fundraising efforts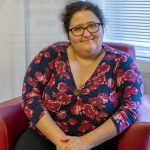 Volunteer peer supporter Bryony has some news for us about what Amaze's youth voice group in East Sussex has been up to recently.
Bryony has been volunteering with Amazing Futures in East Sussex for several years now, and was previously one of our Young People's Interns. She is currently editor of Amazine, our magazine for young people with SEND, and is part of the Amazing Futures youth voice group in East Sussex.
---
Hi everyone, Bryony here! I'm just writing to report on a few important topics that I thought you should know about.
Fundraising meeting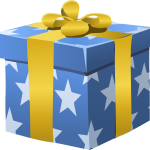 We had a meeting recently to talk about some ideas for raising money over the festive season. There were loads of great ideas, including the creation of the Amazing Gifts campaign. This started out as an interactive calendar which people can click on to find out what a donation to Amazing Futures would do for us as a group. [Editor's note: see below to learn what this grew into!] We also discussed creating merchandise for people to buy in addition to the calendar.
Since the meeting, everyone has been hard at work filming short videos and taking photographs for the campaign.
Amazing Gifts campaign
The Amazing Gifts campaign is a crowdfunder to raise money for Amazing Futures. Donate here if you'd like to support us! Thank you!
We will share a video every day from 1st to 24th December so you can see what we do, and what Amazing Futures means to the young people in our groups.
Young people have also created designs for festive cards which you can buy online here. We'll be making and selling more fab Amaze merch next year too!
Meeting with Eastbourne MP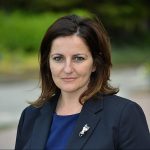 A small group of us also met with local MP Caroline Ansell recently to discuss what Amazing Futures was all about. Amaze's Deputy CEO Sally Polanski joined us too. She told Caroline about the different services that Amaze offers, and what Amaze does with funding.
Caroline seemed to really enjoy meeting us and hearing about what we had to say. I certainly enjoyed meeting her, especially since I didn't know what to expect.
Thanks for reading and see you next time!
-Bryony
---
Want to get involved?

If you're aged 14 to 25 with SEND, and live in Brighton & Hove or East Sussex, learn more about Amazing Futures groups for young people.