WhatsApp 'a lifeline' whilst our groups can't meet Face 2 Face
In normal times, our Face 2 Face befriending service (as the name suggests) lets parent carers connect with each other in person – either one to one, with a volunteer befriender, or in regular social groups that meet in local cafes or bars.
Covid-19 meant that our befriender visits had to move to phone or Zoom (or sometimes outdoors when restrictions allowed) and our regular Autism, Breakfast Club and Dads' Group meet-ups in Brighton moved to online Zooms instead. At the same time, though, this inability to meet up in person has meant that our WhatsApp groups have really taken off.
Louise Howe, Face 2 Face coordinator Brighton, says:
"The WhatsApp groups are really special. Whenever someone has a query or is looking for support, it has been amazing to witness that there is always someone there for them. Parents share as much or as little as they like and it's a completely safe space."
What do parent carers get out of the WhatsApp groups?
Mandi*, one of the members of the Breakfast Club WhatsApp group, told us what the group had meant to her during lockdown:
It's been a lifeline for me. It's support at the touch of a button by the most supportive, caring and understanding bunch of parents. They just 'get' what I'm saying and I can't be more thankful. They celebrate my highs and pick me up when I'm low, all with no judgement. I've gained more strength because of it when my mental health has been on the floor.
Chantal, a parent who is part of both the autism and Breakfast Club groups, also told us how important they had been for her wellbeing.
I reached out during lockdown to a friend who worked at Amaze, as I was really struggling with my children and how to cope with their SEND needs, plus the isolation.  I felt really lonely and lost. I had recently lost my parents too, so life was very tough. She put me in touch with Louise and I was added to the two WhatsApp groups, one for Autism and the other a breakfast club. I have been overwhelmed with the love and support and kindness of these groups.
For Chantal, it's also about getting the best advice and guidance from people who have been there before:
They have helped and guided me to claim for benefits which I had no idea I could claim. Given me ideas for sensory items, things that have worked for others, ideas on how to support my children and even just to let off steam about how hard life is at the moment. I cannot recommend this group enough! They have been my lifeline and opened up a world of ideas, kindness and just generally stopped making me feel so alone in a world that is already a battle.
Through the groups, Face 2 Face also organises events that are all about keeping everyone's spirits up. Recent examples include an online yoga session for kids with ASC and a virtual pamper evening for the parents which Mandi says was "the best night in I've had in ages!!"
New ASC WhatsApp groups in East Sussex
As well as our very active WhatsApp groups for the Brighton groups, we've recently launched two new WhatsApp groups for Sussex families with kids with ASC – one for under 10s and one for over 11s. They are proving popular too. Find out more about our East Sussex groups.
Meeting up in person?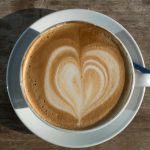 Our Face 2 Face groups will restart when regulations allow, and when parent carers tell us they feel confident about attending. As soon as we have clear information, we will share further details.
Find out more
You'll find everything you need to know on the Face 2 Face Befriending page. Alternatively, you can email louise@amazesussex.org.uk  for Brighton & Hove enquiries, or kathy@amazesussex.org.uk  for East Sussex.
Last word about the groups goes to Priya:
The Face 2 Face Breakfast Club on WhatsApp has made me less isolated and it gave me the opportunity to meet other parents going though similar challenges. I have made some great friends and I can't wait to meet more parents face to face when we move into normality.
* All the names in this piece have been changed to protect anonymity