You don't have to be fitness fanatic or daredevil to raise funds for Amaze. All sorts of people and community groups do all sorts of things help us raise money.
We believe in building relationships so we'll come along to your events, and promote your activity through our newsletter, website and social media platforms.
Fundraising ideas for schools and nurseries
There are lots of ways nurseries and schools can get involved in fundraising for Amaze. You could hold a bake sale, have a dress up day or come up with your own great idea!  Give us a call on 01273 234014 or email us at fundraising@amazesussex.org.uk to request a school fundraising pack.
Clubs and groups
Why not nominate Amaze as your Charity of the Year and focus your club or group's fundraising efforts via a number of events? We will be there to support you with your fundraising; whether it's organising your own event or taking part in a challenge event as a team.  Ring us today on 01273 234014 or email us at fundraising@amazesussex.org.uk to discuss how we can work together.
Hold your own event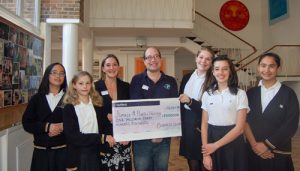 Getting together with friends, family and colleagues to organise your own event is a great way to raise money for Amaze.  Whether it's a raffle, quiz night or golf day, we can offer you support and advice to ensure your event is a success. Have a look at a few things our amazing supporters have done.
Whether you are an individual or representing a group, club or school, please get in touch with us today at fundraising@amazesussex.org.uk or on 01273 234014 and we can help you get started with your fundraising.
And get inspiration by reading about some of Amaze's fundraising heroes
---

Sign up to our newsletter