Stay Well This Winter: Be Protected, Be Healthy, Be Prepared
With still a good few months of winter to go, it's important that carers focus on their health and Amaze is working alongside the three other carers' organisations in East Sussex to support all local carers to Stay Well This Winter. With this in mind, here are some useful links and advice to help you get through these colder weeks ahead.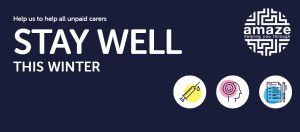 Be protected:
Consider boosting your immunity with the flu and Covid-19 vaccines. Adult carers are prioritised to receive their winter vaccines, you can download this letter for priority access – to 'queue jump' when receiving your booster and keep an eye on Amaze social channels for local vaccination updates.
Be healthy:
As a carer, it is really important that you take time for yourself, to look after your own health and wellbeing. Maybe you need some time away from your caring role to see friends or to just enjoy some 'me time'. Our Face 2 Face service as well as PaCC run coffee mornings (currently over Zoom), which are a chance to connect with others for support. You should also consider registering for a Carers' Card for a wide range of health and wellbeing offers.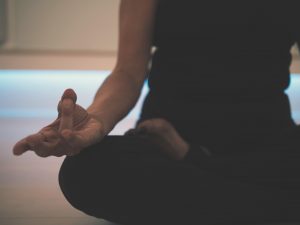 We've collated a lot of useful information on our Survival Strategies page, with advice on looking after yourself, organisations to turn to for help and more. And don't forget to follow us on Facebook and Twitter – we share lots of events, workshops and offers for parent carers from local organisations.
Be prepared:
Being registered as a carer via the Carers' Card also identifies you as a carer, and that someone depends on you in an emergency. It gives you the option to connect to a back-up plan for replacement care should you need it.
Try to keep warm and well, as living in a cold home during winter can be harmful. The NHS have an information page on staying warm and who to contact if you need help and the East Sussex Warm Home Check service offers anyone struggling to keep warm at home advice and help to access the support available. You can access or refer the person you care for to the service online, and there's plenty of advice about staying warm and information on the Priority Service Register. Alternatively text WARM to 80011 or call 0800 4647307.
Saving energy and fuel – with rising fuel prices, Carers UK have tips on saving energy and details of discount schemes and certain benefits that carers may be eligible for, including Winter Fuel payments and Cold Weather payments.
Be aware of any benefits you are entitled to (such as Disability Living Allowance, Universal Credit), which can help you financially. We have a Money Matters page which can help.
And Brighton and Hove Food Partnership have put together an extensive list of food banks across the city, as well as linking to the Household Support Fund, for households in Brighton & Hove struggling to pay for food, fuel and other essential costs.