Return to school – what to do if it's not working and the legal position on SEND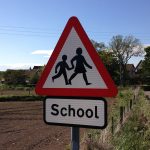 In legal terms, unless there is a local lockdown, things are back to normal in terms of your child's rights in education. All schools and colleges should now be fully open. School children should be in school full-time. Many post–16 colleges are using a mix of direct and remote learning this term, but for college students with SEND there should be support so they can access their course. Last term schools could say a child could not come in to school as a result of a risk assessment. This no longer applies and the only legal basis on which a school may prevent a child attending is a formal exclusion for disciplinary reasons.  
We all realise that schools and colleges have had to make changes to the way they work to make the education environment as safe as possible from the risk of coronavirus. But it is important to know that their statutory duties for children and young people with SEND are fully back in force. The temporary relaxation of the rules due to coronavirus has ended.  This means schools, colleges and early years settings must use their best endeavours to ensure that the special educational provision called for by the student's special educational needs is made, as set out in the SEND Code of Practice 2015. This applies to children on SEN Support and those with EHCPs. This can and should include access to specialist teachers and therapists who come into schools. Guidance says they can visit schools and provide interventions "as usual". The provision set out in an EHCP should be delivered, even if not identically to usual arrangements.   
Most schools have updated or added to their behaviour policy to cover the new rules needed to make the school Covid-safe. But again, it is useful to know that a school's duties under the Equality Act 2010 also still apply, including when amending and applying a behaviour policy. So they must make sure that the changes don't directly or indirectly discriminate against children with disabilities. 
Schools and colleges should have a plan about what to do if cases of coronavirus infection occur amongst staff or pupils, which sets out when individual children, classes or bubbles (or the whole school) have to isolate or shut down. Children who have to stay at home should now be provided with appropriate remote learning without delay and this should include meeting their SEND needs. 
Some things will change if we have a local lockdown. Guidance about local decision making for managing Covid-19 outbreaks issued on 28 August set out a system of four tiers based on the local level of infection. It sets out what will happen to education if an area is on one of these tiers. The expectation is that even where there are local restrictions, education and childcare will usually remain fully open to all (Tier 1).  Special schools are expected to remain open for all even if other schools are told to shift back to only having children of keyworkers and vulnerable children attending school.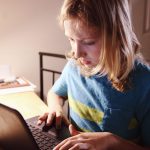 If learning at home has really suited your child, you may be wondering if they can continue receiving education at home now schools have fully re-opened. Even children who were previously shielding are mostly now seen as safe to attend, so unless your child has some very exceptional health needs you have to send them back now. If your child has an EHC plan and, for whatever reason, you feel would actually be better off at home for the longer term, you have two options: elective home education or education other than at school (EOTAS). 
If you choose to electively home educate, the local authority is likely to see that as you making your own arrangements for their education, and so they will conclude that they are no longer be obliged to make any of the provision in your child's EHC plan. 
The alternative is asking for your child's EHC plan to be amended to set out EOTAS rather than naming a school. In this case you'll need to ask for an early review if they don't have an annual review due very soon. If you ask for this amendment to the EHCP and the local authority don't agree, you could appeal to the SEND Tribunal. Bear in mind that EOTAS can only be set out in an EHC plan where it can be demonstrated that it would be "inappropriate" for the provision to be made in a school so it is not certain that you will succeed. 
If your child doesn't have an EHC plan it is likely that the only option would be elective home education. However, the local authority has a legal duty to secure suitable, full-time alternative education for those children of compulsory school age who, by reason of illness, exclusion or otherwise, may not for any period receive suitable education unless such arrangements are made. Children who are school refusing due to anxiety or similar difficulties should be covered by this.  
---
Get advice and info

For more on the return to school and issues such as masks, attendance and home to school transport, as well as the latest on how EHCP processes are working, see the Education section of our Covid-19 web pages.

For individual information and advice from the Amaze SENDIASS helpline if things are not going well for your child email sendiass@amazesussex.org.uk or leave a message on 01273 772289.

SENDIASS is running several workshops and information sessions this term. See our events page for details.
---
Have your say
In May, we and the other members of the Disabled Children's Partnership (DCP) asked parent carers what life in lockdown was like. And you told us in your thousands. Thank you again. The responses painted a very bleak picture. Because you told such a clear story, the DCP have been able to secure widespread media coverage and they have had constructive discussions with Ministers and government officials. There was even a question asked about the survey results at one of the daily government press conferences, and it was recently raised at Prime Minister's Questions in Parliament.
But, of course, what matters is what is happening for children and families now.  Have things improved? And what has the return to school been like for disabled children?
To help us get a feel for this, please take the DCP's quick poll (it'll take around 5 minutes):  https://www.surveymonkey.co.uk/r/DCPBacktoSchool