Return to school: is it good to be back?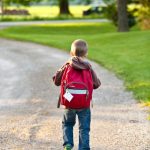 Most children and young people are now back at school, college or early years setting, but how is it going in practice? 
We asked some parents and SENCOs about what's going well and what are the challenges for parents, school and children. Let's start with some good news…
What's gone well
The vast majority of children and young people have been able to go back and many of them are really glad about it. One parent said her son is so happy to be back at school he is raring to go at 6.30 in the morning. "Shame his taxi doesn't come until 8.30!" Another said her son had been counting the days until he could go back to his special school. And one was proud of how motivated her son was about the long journey to college and how brave to be starting something new at a time like this. 
Schools and colleges have moved mountains to apply the guidance they have been given to make things as safe as possible for everyone and make all their pupils welcome, including those with SEND. One local junior school SENCO told us "Most of the pupils are so happy to be back in school. We learned from lockdown to take things at a much slower pace (even in year six) which suits all the pupils, not just the SEN pupils; as well as the staff. We have extended our playtimes by ten minutes so there is time to wash hands without rushing. The social interaction with their friends after so long is really important."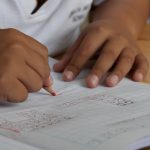 The challenges
On the SENDIASS helpline over the summer we heard from parents worried that their child would struggle with the return. Teachers realised it would be a challenging time for some children. As a local secondary SENCO puts it, "We knew that welcoming back our students after such an unprecedented situation and after such a long time out of school was going to be a challenging and variable experience. During this period of immense disruption, all our students have experienced great loss in their lives, loss of routine, structure, friendships and relationships; all subsequently exacerbating some of the daily challenges that students with SEND face in school."  
Parents who had good communication from their child's schools had a better experience. "I had some conversations by email and phone with the SENCO which was reassuring. I was able to warn my son that his usual TA wouldn't be with him. I think there would have been a bit of a scene if we hadn't done that." 
One grandparent used our advice to negotiate a more gradual start for her granddaughter and appreciated the school's willingness to be flexible, although others have been frustrated by slow phased starts. "I am not happy about the two days a week. He would like to be going every day and I think it would be better for him." A phased return should not drift on as a part time timetable and children with SEND should not get less time in school that those without. See our tips about how the law on SEND is there to support you if necessary. 
Transition planning
Good transition work on the part of many schools has helped. Here's what that looked like at one Primary school: "During lockdown we kept in regular contact with the SEN pupils and invited all our EHCP and ASC pupils (as well as vulnerable pupils) into school for a day or two a week which has really supported transition. All pupils had the opportunity to say goodbye to their old teacher and meet their new teacher at the end of the summer term and most took this opportunity." 
Secondary schools played their part too: "In order to ensure as smooth a transition as possible we invited a large number of our students in for transition support meetings in July. Allowing face to face contact with key people and familiarisation of environment was incredibly helpful in ascertaining the students that we knew might find it more challenging, and therefore might need a more bespoke approach."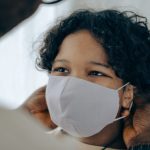 New rules and routines
Keeping to the new rules is not easy for everyone. On the SENDIASS helpline we have heard of cases already where children with SEND have got into trouble for doing the wrong thing. "She was suspended for going through the wrong door." "She was told off about her mask but it's the only one that she can tolerate because of her sensory issues." Everyone in school is finding their way with this and staff that don't know your child may see a mistake as defiance and a risk to others. If you feel your child has been treated unfairly and can't resolve this with the help of learning support staff, ask SENDIASS for advice.   
On the other hand, changes in school routines and organisation are not necessarily negative: "We are trying to be outside as much as we can for our learning. We have very clear routines which is making everyone feel safe. As we are in four bubbles with separate playgrounds, the playgrounds are quieter and calmer," said one Primary SENCO.
One secondary school SENCO shared with us how the changes have been particularly positive in some ways for SEND students: "The new staggered timetable and year group bubbles, although a little tricky to get used to all the new timings, have meant there is only ever one year group travelling around the campus at any one time. SEND students have responded well to this measure as corridors are quieter and there is less movement around the school."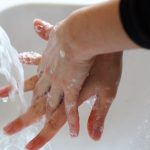 Safety measures
Headteachers have complained that guidance is not always clear, PPE is hard to come by and access to testing is not good enough to support them staying open if cases arise. Some parents and children feel Covid-safe measures could be more thorough. "I taught my son about handwashing and keeping distance when we were all at home. He is quite upset now that people aren't washing their hands enough at school." 
Amaze SENDIASS are hosting a talk and Q&A session with Public Health on Friday 2 October, so parents can ask about which safety measures matter most, what should happen if there are cases in your school, and what a local lockdown would mean if it happens.  
Mental health
Many parents are most focused on their children's emotional wellbeing right now. "So far so good, but it is her mental health I am watching" and "he is going in but I think it may be a bit of a honeymoon period" are typical comments.
Schools are watching this too. "There is some anxiety but not as much as we expected," said one primary school SENCO. "Our nurture groups are running. We have encouraged all the SEN parents to get in touch quickly even for small issues and we respond quickly." 
In summary, and looking forward…
Things are not perfect, but goodwill and hard work by families and school staff has meant the first week or so of the return has generally gone better than most of us expected. As the number of coronavirus cases rises again, we will all have to brace ourselves for fresh challenges, staff shortages due to sickness and self-isolation, and partial or total school closures at times. Mutual understanding and good communication have never been more important. 
---
Get advice and info

To read some tips for coping with anxiety around change, read our young person's guide to coping with anxiety during Covid-19. 

For questions about how SEND law and processes are operating now and what to do if things go wrong see: Return to school – what's the legal position on SEND?

Get your questions about coronavirus issues at school and in the community answered at our Public Health online talk and Q&A on Friday 2 October at 11am on Zoom. 

Contact our SENDIASS helpline to speak to one of our advisers: Email sendiass@amazesussex.org.uk or leave a message on 01273 772289 and we'll get back to you.
---
Have your say
In May, we and the other members of the Disabled Children's Partnership (DCP) asked parent carers what life in lockdown was like. And you told us in your thousands. Thank you again. The responses painted a very bleak picture. Because you told such a clear story, the DCP have been able to secure widespread media coverage and they have had constructive discussions with Ministers and government officials. There was even a question asked about the survey results at one of the daily government press conferences, and it was recently raised at Prime Minister's Questions in Parliament.
But, of course, what matters is what is happening for children and families now.  Have things improved? And what has the return to school been like for disabled children?
To help us get a feel for this, please take the DCP's quick poll (it'll take around 5 minutes):  https://www.surveymonkey.co.uk/r/DCPBacktoSchool