Our CEO Rachel Travers rounds up all the latest Amaze news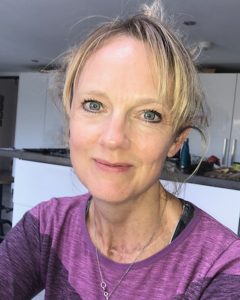 As most children and young people have started going back to school and college after months away, at Amaze we know this won't be all that simple for many with additional needs. Whilst we have heard from some parents whose children were ready, and even keen, to return, we have also heard from others whose children are expressing high levels of anxiety or are simply refusing to go. Hopefully our newsletter's articles on 'what to do if returning to school isn't going well' and 'coping with anxiety' will help. We continue to work closely with Brighton PaCC and the ESPCF to raise the issues we hear via our SENDIASS, and other, services, to local officers and schools.
Back in July we wrote a joint letter that went to all headteachers and leaders working to support children and young people with SEND in Sussex and nationally, asking for partners to collectively adopt an inclusive, supportive and non-punitive welcome back to school in September. It also contained ideas from our local community of parent carers about what would help them and their child in preparing for school return.
The government has told us they want local schools and health services to prioritise support to children and young people with SEND so it's important families are feeling this locally on the ground. Amaze and our parent carer forum partners have spoken to several families who say their child is not getting the support or provision they need, or as it is described in their EHCP, or there hasn't been enough adaptation/support in their return to school. We know a range of professionals are working really hard to get services and support in place, but if you are worried about your child still not getting a full time table, or the appropriate support to access their education then we urge you to speak to your school. Or you can ring our SENDIASS team if you need additional support with this.
So it is really important that parents feel able to ask their child's school or college where provision isn't as it was, or as described in their EHCP, to put this in place as priority. Or you can ring our SENDIASS team if you need additional support with this.
Many schools are rightly saying that their priority this month needs to be on children's wellbeing, so it is timely for us to be joining discussions about how the recommendations in the Sussex-wide review into mental health and wellbeing services for children and young people 'Foundations for our Future' will be actioned. These include important, and wide-ranging, decisions about investment, steps to reduce waiting times, and co-production with young people. We will be keeping the pressure up so that necessary improvements are made. See here for an update from the CCG.
Like many charities at the moment, Amaze has been unable to fundraise in all the usual ways (for instance all our events like the Big Cheer have had to be cancelled) so we are even more grateful than usual to have the support of fantastic individuals who give up their time to raise money for us. I want to say a special thank you to Adrian Elkins for his fantastic achievement earlier in the summer heat. You can read more about Adrian's efforts here.
One thing that struck me about Adrian's story is the importance of the support he gained from his local community, attending our Face to Face Dad's group, which has kept him going at difficult parts of his caring journey, including during lockdown. Like all our Face to Face befriending groups, the Dad's Group is run purely by volunteers (massive thank you to Darren here!). Many of our Amaze services are reliant on volunteers as well as staff. Sadly we have lost many of our fantastic volunteers who have been unable to work during the crisis, and so we are launching a big volunteer recruitment drive. If you know anyone fantastic who can spare a few hours per week, and would like to support families with children with SEND through any of our many different projects, then please share our request for volunteers now.
We know how precious your time is so know volunteering won't be an option for many, but I hope you can find the time (especially if your kids have managed to get back to school) to relax with a nice cup of tea (or wine!) and congratulate yourself for getting this far during the pandemic.
Best wishes,
Rachel Travers, Amaze CEO