Rachel's round up – March 2021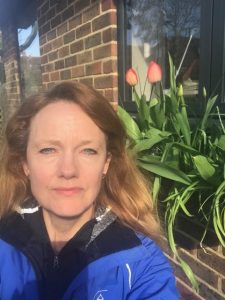 I write this following the one minute's silence to remember the victims of Covid-19 and to mark the anniversary of the first lockdown in the UK. My heart goes out to anyone who has lost a loved one but most of my thoughts are with all the children and young people with SEND who have lost so much this year, especially those who have had to shield at home, or those who have missed out on education, social interactions and essential therapies or other support.  
Nationally, Amaze is part of the Disabled Children's Partnership (DCP) whose latest research in 'The Longest Lockdown (February 2021)' shows that at least 70% of the life-changing therapies and health appointments that disabled children rely on have been delayed. As a result, more than half of parents say their child's condition has worsened. 
The DCP report calls on the government to implement a Covid-19 'catch-up plan' for disabled children, to deliver more therapies where children have regressed or plateaued in their development; more respite for families of disabled children experiencing exhaustion; flexibility to extend or allow repeat funding for disabled young people in further education; and additional support for disabled children and young people at key transition points. Brighton Pavilion MP, Caroline Lucas, is backing this report and has submitted a written question to Parliament on this. 
Earlier this month, we saw many children and young people return to school. For many, this has been positive, but others have found going back into the classroom (or back into a much fuller classroom than the one they were attending in lockdown) stressful. We know most schools are working really hard to find the right balance between 'catching up' on missed learning and easing children back into school in a way that's best for their mental health and wellbeing. We also know that many families don't like the term 'catch up' at all. Many of our kids struggle to learn in line with national 'expectations'. Post-lockdown, we want the focus to be on wellbeing while children get used to school again, without being judged or tested. We are also trying to ensure that appropriate support and reasonable adjustments are made.
Pupils are facing other new challenges, including wearing masks for longer periods and carrying out the lateral flow Covid-19 tests.
See our 'Back at school' article for more on this. If you have not read it yet, the latest letter from the Minister for Children and Families, Vicky Ford, addresses some of these key concerns too.
One year on and Amaze continues to pick out the most SEND-specific bits from the latest government guidance, updating our Covid-19 webpages regularly.  One area which we have been working hard to influence recently is vaccinations. Amaze joined forces with three other carers' support charities to persuade the Sussex NHS and Sussex Vaccinations Board to apply their local discretion to allow all parent carers the opportunity to access a Covid-19 vaccination as an unpaid carer in priority group 6. Whilst we recognise there are many parents who do not want one, we have been overwhelmed with enquiries from parents who do. So if you have not yet been vaccinated, but would like to be, visit our page on how to book your vaccination. 
Amaze continues to support, and work with, the Brighton and Hove Parent Carers' Council (PaCC) and East Sussex Parent Carer Forums (ESPCF) to highlight areas of concern or inequity, and to collaborate with partners to deliver better services. This work can be incredibly challenging to get right and to represent a range of views, and often takes time to deliver change on the ground. So it is heartening to see some good examples of co-production highlighted in the forum updates this week. Read round-ups of the latest activities from ESPCF and PaCC. 
I want to say a big personal thank you to Jo Nye who has recently stood down as Vice Chair of ESPCF, after committing a huge amount of time, energy and emotion to setting it up. She leaves a legacy of a forum with over 300 members, supporting the work around the East Sussex Joint Strategic Needs Assessment (resulting in over 700 survey responses from parents) and the co-production of the PDA Position Statement. Incredible achievements when parent carers have been somewhat pre-occupied by lockdown in the last year. 
Finally, I want to share some important anti-racism work that Amaze has begun, to better consider how race and disability combine for many families in Sussex, and how this might impact their experiences of SEND services, including our own. Read more about what we are committing to do.
That's it for now.
Best wishes, 
Rachel