Happy New Year to our AMAZ-ing families
I hope you enjoyed the festive season but no doubt it's a relief for many of you to have the kids back in school and back to some kind of routine. We want to wish everyone all the best for the new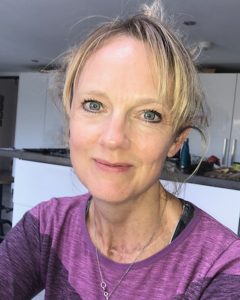 decade and a happy and healthy 2020.
If you are hoping to have a bit of time to look after yourself, have been trying to get fit this January, or need some extra motivation then Amaze still has charity places for the Brighton Half, and Full Marathons. See our run for Amaze page for more information. Or if you've made any other crazy New Year's resolutions like stopping drinking, jumping out of a plane, or even growing a moustache, then do let us know if you want us to support you to do this for charity!
Following December's General Election, the new year also brings a new political era: a stronger Conservative government with a mandate to leave the EU. Nobody is sure what this will bring, but with ever-increasing numbers of families going to SEND Tribunal, requesting assessments for EHCPs or places at special schools, being excluded from school etc, we know that the government is committed to carrying out its review of the whole SEND system.
Amaze will be working with the three local parent carer forums to feed in the experiences of families on the ground in Sussex and highlight where the good intentions of the Children and Families Act are not being realised. Last month, reps from East Sussex Parent Carer Forum (ESPCF) and I attended workshops in London about the SEND Review, hosted by the Council for Disabled Children (CDC) but with the Department for Education (DfE) in attendance and Amaze is attending a SEND Review meeting with the DfE at Brighton City Council next month.
Locally, Amaze has been supporting Brighton and Hove's Parent Carers' Council (PaCC) to provide challenge and scrutiny to the re-tendering of Home to School Transport (HTST) contracts, following a disastrous start of term for many children's new arrangements. The cross-party Independent Review is starting later this month and PaCC is hosting three parent carer focus groups. Both PaCC and Amaze will be meeting with the review team to feed in your views and hope to ensure the review concludes with some helpful recommendations and learning. Learn more about PaCC.
Amaze has also been supporting the East Sussex Parent Carer Forum (ESPCF) to get established. They have a new website: www.espcf.org.uk and will shortly be inviting parent carers living in East Sussex to get involved. How to become a member of ESPCF.
Have you signed up for our e-newsletter (Out of Amaze) yet? It's full of helpful tips and advice, so don't miss out. Subscribe to our newsletter here!
Best wishes
Rachel (Amaze CEO)