Rachel's round up – January 2021
This has been a particularly tough week for many in the Amaze team, as I am sure it has for many of you. We know how hard this lockdown is for families, and the uncertainty about how long it will go on for only adds to the mental challenge. We have just heard that schools will not reopen to all until at least 8 March, which will be extremely difficult for some children and young people with SEND and their families who are struggling with their learning, mental health, or just being stuck at home.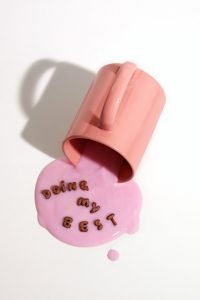 In trying to find a positive, every day I hear about or witness acts of incredible bravery, resilience and kindness both in the Amaze team and in the wider SEND community. Please remember, you are all doing the best you possibly can, in such extreme circumstances. If you need our help, Amaze is here – all our services remain open, albeit remotely, and we have staff and volunteers trying to support as many people in need as possible, in a variety of ways. See the update about our services. 
I am delighted that we have just launched some new Face 2 Face support groups for parents of children and young people with ASC (autistic spectrum conditions) in East Sussex.  There is a group for parents of under 11s and one for parents of over 11s. The Face 2 Face Dads Group is also welcoming fathers from East Sussex now it is meeting online. Please see our website page on Face 2 Face groups or email Kathy Johnson, East Sussex Face 2 Face project worker on kathy@amazesussex.org.uk.
We continue to dissect and translate the latest government guidance, updating our Covid-19 web pages regularly.  Whilst this can seem like a never-ending task for the team – painting the Forth Road Bridge comes to mind – we know that many families are finding these useful, with nearly 1,000 page views of coronavirus-related content per week.
If you have not read it yet, I encourage you to read the letter that the Minister for Children and Families, Vicky Ford, wrote recently to all families with children and young people with SEND. It offers some reassurance about what should be being provided locally: Letter from Vicky Ford to SEND families 
Finally, I couldn't end without talking about vaccinations. The media is currently full of news about the vaccine roll-out, and Amaze and the parent carer forums are getting a lot of enquiries about this. I want to reassure families that we are all feeding in your views, concerns and questions to the Clinical Commissioning Groups responsible for putting in place the local vaccination programme. Please read the report on our recent parent carer vaccination survey.
This includes asking for longer appointments and more relaxed or familiar settings being made available to young people (aged 16+) with additional needs, and possibly family appointments where it might help a young person to receive their vaccine at the same time as their parent carer. People are currently being invited to attend a vaccination site, or may be invited to have their jab at their GP surgery, but as things progress we might see more options.
Amaze is also working with the other carers support organisations in Sussex to put forward proposals for how unpaid carers (including parent carers) will be identified and invited for vaccination. This is likely to include a range of options including using a Compass, iGO, or Carers Card as ID. Do not worry about getting registered as a carer with your GP at the moment, as most GPs are overwhelmed.
For more information about vaccination processes and priorities, please read our latest news on Covid vaccinations. And keep an eye on our coronavirus and health web page which we will update as we get new vaccination information.  We are in the middle of developing some shared communications for Sussex carers, which we will post widely when it is ready.
That's it for now, take care of yourself and each other
Best wishes
Rachel