Rachel's round up of Amaze news – December 2021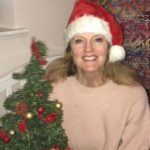 Welcome to our December round up of Amaze news, plus other information we hope you will find interesting or helpful. We know your time is even more precious at this time of year than ever, so here's an overview of what's included this month:
First, as Covid infections remain high we hope you are keeping well, and you and your family can avoid getting ill. We are part of a Sussex-wide campaign to remind carers to look after themselves this winter: Stay well this winter.  We have had quite a few staff absent with Covid this month – some very poorly – so apologies if it's taking longer to get back to you than normal. We are doing our best to prioritise our front line services.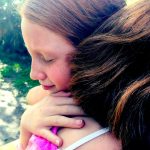 As well as our physical health, we all know how important it is to give time to supporting our mental health. Amaze has been working with the parent carer forums to highlight the impact of the pandemic on the mental health and wellbeing of children and young people with additional needs, as well as their parent carers. In the last few months we have been attending many partnership meetings to review the provision of children's mental health services in Brighton & Hove and East Sussex.
Read more about this from PaCC: You said, we did: mental health and wellbeing consultation
Senior managers at the Clinical Commissioning Groups are introducing a new framework called 'THRIVE' to help everyone think about what mental health support is available, how it can be accessed, and where the problems and gaps are across five categories. These are called:
Thriving
Getting advice and signposting
Getting help
Getting more help
Getting risk support
So far identified gaps are around:
support for parents, carers and schools
a whole family approach
better awareness of services available
greater partnership working
ensuring smooth and effective transitions between services.
It is hoped that the introduction of the THRIVE framework will help the various agencies to put together an improved, integrated, response to the needs of children, young people and families, ensuring people access the help and support they need, and making sure prevention and earlier intervention remain a priority. We will share more details when we get them.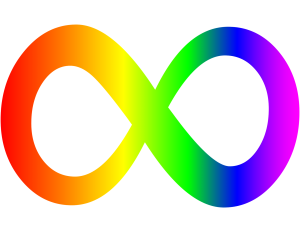 We know in particular that children and young people on the neurodevelopmental pathway (NDP), those waiting to be assessed for autism or ADHD for example, are struggling to get 'early help' before, during and after their diagnosis. They are also having difficulty accessing crisis mental health support from CAMHS if they need this.
In Brighton & Hove, Amaze has just started setting up a new service called the NDP Family Training and Navigation Service for parents whose child has been referred to Seaside View (if aged 0-11) or CAMHS (for ages 11+). We are also talking to East Sussex commissioners about what they might want to develop for families there, to improve their experience and support. More about this in our next edition.
Attending the Amazing Futures project is one way young people with SEND can look after their mental health and wellbeing. This month many young people have been helping 'give back' by getting involved in developing our new fundraising campaign to raise much needed funds for the project. They wanted this to focus on all the positive things they get out of being part of the project and these have been wrapped up ready for you to see in our Amazing Gifts campaign, just launched. Please enjoy these 'gifts', share the link, and if you can afford it – consider donating to our crowdfunder.
Many of the parent carers attending our Face to Face groups tell us that they feel better in themselves, more able to cope, more resilient or more positive after speaking to other parents who are facing (or have in the past faced) similar challenges. So we're pleased to share that we've received funding to start two new parent carer groups in East Sussex. The groups will meet monthly in Eastbourne and Hastings.
As a charity, we are required to report each year about the impact we are having for our local community. I'm delighted to share our new Impact Report for the 2020-21 year, which includes some gorgeous photos, powerful quotes and case studies provided by families we are working with. It also expresses our thanks to all our funders and others who have given their time and support to keep Amaze going.
If you have been following these updates, you will know that Amaze is a member of the Disabled Children's Partnership (DCP). We have been working with partners nationally to ask the Chancellor, Rishi Sunak, to listen to the needs of families with disabled children, and fund their health and social care services support properly. We are asking him to address the backlog in vital health services like operations and physiotherapy, and increase funding for short breaks and respite.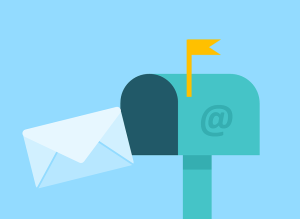 Sadly, no dedicated Covid recovery policies for disabled children were in the recent comprehensive spending review. Instead, the government says that large pots of non-ringfenced funding – for example NHS backlog funding, and grants for councils – will help disabled children. But our concern is that without clear direction there is no guarantee families will feel the benefit. To add your voice, you can share our letter with your MP.
Finally, I can't leave without wishing you all a very merry festive season, whatever and however you end up celebrating. Hopefully with some loved ones, and the kids all being little angels and helping out – we can all wish! Maybe if you are out and about in Brighton on Sunday 12 December you'll consider coming along to the Brighton Christmas Festival to say hello – I will be there with other staff and young people from Amaze, selling our brand new festive cards designed by young people with additional needs. You can find our stall in the Celebration Community Square on the Old Steine.
You can also buy our festive cards online from the Community Base online Christmas Market.
That's it from me – I hope you enjoy this issue.
Rachel (Amaze CEO)