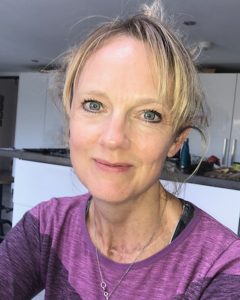 First and foremost, I hope you and your family are well. We know that many families with children with additional needs are feeling especially vulnerable at this time and several parents as well as children and young people are feeling higher levels of stress and anxiety than usual.
You might have a child with a complex health or medical need which could make them more at risk of contracting the virus, or it might be that their usual health or therapy appointments or services are being affected, delayed or cancelled. Most of you now have your child(ren) at home 24-7 and you are trying to balance supporting them with some learning or sensory opportunities alongside possibly continuing to work, supporting other children/people, doing some chores etc with no access to respite or other support.
So I know your time is even more precious than usual. At Amaze we have heard from many parent carers who are feeling overwhelmed with these daily pressures but also the amount of, and often contradictory, information being sent to them from a wide range of sources.
At the beginning of lockdown, we recognised that many of you needed to have access to locally-tailored, more SEND-specific information, to supplement what was being provided in the national media and government guidance.
Amaze acted quickly to develop a set of SEND-specific frequently asked questions for Brighton & Hove and East Sussex families, working in partnership with colleagues in the parent carer forums, local authorities and health. I hope you have found these a helpful resource. If you haven't seen them yet follow the links above. We've also produced key information about supporting your child with leisure and learning and mental health and wellbeing that should save you time from having to search elsewhere.
You may want to know how you can continue to access all our different services.  As we can't provide help face to face, we are doing all we can to provide more support through the SENDIASS helpline and via online groups and befriending. See our updated Coronavirus service statement for more info.
One of Amaze's strengths is that many of our staff and volunteers are parent carers themselves, but as you can imagine, this is providing us with an extra challenge – as we are also trying to juggle work and the needs of our children. Do continue to contact the SENDIASS Helpline if you want our help and we are getting back to people as quickly as we can.
I've particularly loved seeing how one of our Compass team is coping at home with her daughter Aimee – see her latest post about surviving the lockdown on her latest Facebook post here: https://www.facebook.com/AmazeCompassCard/videos/662355107879620 /
As well as revamping our own services, Amaze has also been busy working alongside the parent carer forums (PaCC and ESPCF) to support the local councils and health services to think through some of their responses to the coronavirus crisis. Since the beginning, we have been trying to get parent carers recognised as a vulnerable group, needing additional help to access supermarkets and also special consideration for accessing the outdoors. In Brighton & Hove, Amaze and the PaCC have arranged for 1,800 families with a Compass Card, to be sent an essential parent carer letter, giving them access to the keyworker slots at the supermarkets. If your child has a Compass Card but you haven't received this emailed letter for any reason, please check your junk/spam folder, then get in touch (compass@amazesusssex.org.uk). If you haven't got a Compass Card or it has recently expired then please apply via https://www.compasscard.org.uk/get-a-compass-card/ and once we have checked your eligibility we will send you the letter.  
PaCC in Brighton have been increasingly concerned about families living in the city with no garden and no car so with limited options to access the outdoors safely. Amaze has worked with them, ESPCF and other partners in West Sussex to liaise with the Sussex Police to follow the latest guidance about supporting people with additional health conditions, LD, autism etc to access the outdoors. You can see our Letter to Sussex Police from Amaze & Partners  here. We are pleased to learn that this has been communicated widely to all officers across Sussex and Surrey Police force but still encourage you to carry our template letter with you if this is a particular challenge for your child. See the template letter here https://amazesussex.org.uk/wp-content/uploads/2020/04/Letter-re-exercising.pdf   
Finally, we really want to hear from you about what more you need from Amaze or other services, so I urge you to complete our quick online survey. This data will also help strengthen our influencing work with our partners, as well as our funding bids which are so important we win to secure our finances over the coming year, so I thank you in advance if this is something you find time to do.
Wishing you all the best for the next few weeks of lockdown.
Rachel