Planning your summer – tips for getting through six more weeks without school
As the relaxing of lockdown flows immediately into the summer school holidays, many families will be feeling anxious about what to do with their children over the six-week summer break. It is definitely going to be more challenging than the usual school holiday planning, but below is a round–up of possible schemes and activities to help you plan the break you need and keep the family entertained.
Holiday schemes
The government only released guidelines for safely operating summer play schemes at the beginning of July, so many play schemes, activities and groups have been unable to operate, or operate a more limited service than normal. Others have worked hard and fast to put together an offer in record time. 
To find out about any play schemes with places in your area, the simplest thing to do is look at Brighton and Hove Family Information Service's list of play schemes or East Sussex's ESCIS directory. These schemes are not disability specific but they should all be inclusive, and if they have spaces, you can contact them directly to see if they can support your child and their needs. Providers may be able to access inclusion funding where children need additional support to attend so do ask them about this.
You should also visit the Brighton & Hove Local Offer and East Sussex Local Offer for the most up to date information on activities and resources for children and young people with SEND.
In East Sussex, a number of holiday clubs and schemes are operating, however as these some of these are still being confirmed, we advise parents to contact settings directly in the first instance. If parents experience difficulty finding provision then they can contact the Children's Services Customer Relations team on 034560 80 192 (10am to 3pm) or via the contact form on the ESCC website. 
Families with personal budgets will be able to access their usual holiday provision although there might be some changes due to Covid. In East Sussex, the special schools have a variable offer, again due to Covid, and parents are advised to check with their child's school to see what's available. East Sussex have told us they are looking for providers to extend their summer provision to families with disabled children.
If you already use personal budgets/direct payments to access inclusive play schemes like Extratime in Brighton, you should have heard from them about the days they can offer you this summer already. Extratime in Brighton cannot run their clubs and schemes at the usual level, but they are also offering support through Extratime@Home, including live online activities which you can join in with from home – Extratime and Friends Live Sessions – so keep an eye on their website and social media for updates. 
PaCC and Amaze have been working with the council in Brighton & Hove to find some flexible solutions to the lack of inclusive play schemes/short break activities over the summer. East Sussex County Council are also currently looking for providers to extend their summer provision to families with disabled children.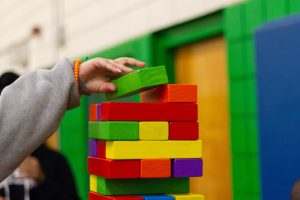 Whoopsadaisy will not be providing any summer clubs this year. They are still doing online consultations and assessments, but anticipate opening in September at the earliest. 
Cherish is running an outreach service provided to their regular households (40% of which are still isolating), so you will hear from them direct. This is a door to door service for just two or three young people per day and visiting the great outdoors only. 
Nippers in Newhaven will be operating their summer playscheme (with fewer children than usual), 7.30am to 6pm (£30 including tea), from 20 July to 4 September and have places available. For more information contact: 07564 452837 Email: nippers1973@outlook.com
Play provision through East Sussex special schools will vary, again due to Covid, and parents are advised to check with their child's school to see what's available. 
Support from social groups
There are social/support groups across Brighton & Hove and East Sussex that are run by and for families of children with SEND, such as Brighton Pebbles, mASCot, T21 and Embrace. You can find more details of local parent support groups here on our parent support groups page. Contact them to see if there are any meet-ups or events planned for this summer. For parents rather than children, Amaze Face 2 Face groups are meeting through the summer and Amaze SENDIASS are offering a couple of virtual drop ins. Check here for contact details.  PaCC coffee mornings in Brighton are taking a break, but will be up and running again from 8 September. 
Our Amazing Futures peer support groups for young people in Brighton & Hove and East Sussex will be running Zoom meetings and small outdoor meet ups throughout the summer . To get involved in any of the group activities (for young people with SEND aged 14-25) please contact Claire Piper (East Sussex) on claire@amazesussex.org.uk or text/call 07484915038 or Sue Winter (Brighton & Hove) on sue@amazesussex.org.uk or text/call 07483 111648. 
You can look at the current timetable for East Sussex here, Brighton and Hove information to follow.
Zoom group meetings are open to all Amazing Futures young people but you need to contact Claire or Sue for the log-in details. The outdoor groups are limited to 5 and we will be as fair as possible with space allocation. The aim is for everyone to meet up with a group at least once every two weeks. These outdoor groups are weather permitting. 
Getting out and about
As of 4th July, many outdoor play parks re-opened but we know some families do not feel confident to use these yet. Amaze and Brighton PaCC have been working closely with the local council on this and we are delighted to announce that we have just identified three Brighton & Hove parks which throughout the summer will have two hour slots, 10am-12pm for families with children and young people with SEND to access a safe space. The parks are: East Hill Park Secret Garden, St Ann's Well scented garden and East Brighton Park, which includes the basketball court. 
Visitors to parks are advised to use hand sanitiser before using any equipment and wash hands as soon as you return home.
Other venues such as farms, theme parks and cinemas are opening but with specific rules to aid social distancing. All of them will require pre-booking so make sure you do this before turning up – you should check each of their websites to understand their rules about masks, food and queuing so you are not disappointed.
From 25 July (subject to assessment of the evidence at the time regarding the rates of transmission), it looks likely that sports facilities and venues, such as indoor gyms, fitness and dance studios, indoor swimming pools and indoor water parks will be permitted to open. Again, we'd advise you research the venue's rules or contact them before attending.
Many of you in Brighton & Hove and West Sussex will have a Compass Card, which gives you access to lots of leisure discounts and offers across Sussex. At the moment, our Compass Card app and Compass Card offers page listings are out of date. The Compass Team is working hard to update both and should have more accurate listings available around the end of July, but you can currently find updated news about their Compass partners regularly here. Things change minute by minute, so please do check with individual venues before you set out. The Compass Facebook page and the fortnightly e-newsletter, Compass News, will also keep you updated. Even if you are not eligible for a Compass Card, many of these venues will be a good choice for families.
We encourage everyone who needs to renew their Compass Card to do so as soon as you can so you're prepared for the summer. We're developing the online application forms for Compass Brighton & Hove registrations and hope to have these in place in the coming weeks. 
In East Sussex, the i-go card is a similar leisure discount card. Check out the latest i-go offers on the i-go website
Brighton & Hove County Council will soon be releasing their Summer Fun booklet detailing lots of free and low costs activities across Sussex. In East Sussex, the ISEND Facebook page is worth following for news about what's on.
And don't forget to like the Amaze Facebook page as we will continue to share news about events and activities for families across Sussex throughout the summer.
Short breaks and direct payments
If you normally rely on short breaks providers and schemes like Extratime or Project Art Works, and are really going to feel the gaps this summer, you should contact your named worker  in the children's disability social work team for your area. It may be possible for them to agree a way for you to use direct payments flexibly if that could help you avoid a crisis. If you don't have a named worker use these contact details:
East Sussex: Email cs.customerrelations@eastsussex.gov.uk or call 0345 60 80 192
Brighton & Hove:  Phone: 01273 295 550 or email SCDS@brighton-hove.gov.uk
If you are not already under the children's disability service in your area but feel you are at breaking point this summer, call Front Door for Families in Brighton & Hove on 01273 290400 (out-of-hours 01273 335905) or Single Point of Access (SPOA) in East Sussex on 01323 464222 to seek help.
Getting support
Finally, we can all have moments when it feels like too much. There are people who can help and offer you support to keep going or look after your mental well being. Read our article about getting emotional support during the summer.