Mia and Charlotte on their experiences with the Kickstart Scheme
We'd like to introduce Mia and Charlotte, two new members of the Amaze team! Mia and Charlotte have joined us in roles funded by the Kickstart government scheme for unemployed young people. We've hired young people for three Kickstart roles: Finance, Fundraising and Admin Assistant; Amazing Futures Intern; and Advice Line Assistant.
Kickstart is a government scheme which is funding jobs for 16 to 24 year olds on Universal Credit who are at risk of long term unemployment. The funding covers 100% of the National Minimum Wage (or the National Living Wage depending on age) for 25 hours per week, for a total of 6 months. (Plus employer National Insurance and pension contributions.)
We're excited to welcome these young people to our staff team, where we can offer them useful learning and development opportunities, and benefit from their skills, knowledge and abilities in return.
Hear from Mia and Charlotte on how the scheme is working for them, and their advice for other young people who are struggling to find work:
Mia
Finance, Fundraising and Admin Assistant (Brighton)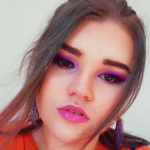 I am currently working in Amaze as a Finance, Fundraising and Admin Assistant, which I joined through the Kickstart scheme. My role is to help the managers of each department with some of their work, such as logging information, sending thank you letters, and organising or attending events.
Joining Amaze though the Kickstart scheme has been a very unique experience. I wasn't sure what to expect in the beginning but so far it's been better than I expected. I've had the opportunity to try a lot of new things, which I've found really helpful; it's allowed me to identify what areas I work well in, and what I would like to pursue further. It's also helped my self-confidence, finding I do well in different areas, and that I already know more than I realized.
I think that the Kickstart scheme has been very beneficial and I would recommend young people looking for a job try this scheme. While searching for jobs, I often became disheartened by the lack of response from companies. A lot of jobs I applied for required a lot of experience and previous knowledge, which you can't have unless you have been employed before. But the Kickstart scheme doesn't require previous experience – instead they are providing the experience.

Any advice for other young people looking for work or thinking about their next steps?
Don't give up! I'd also recommend you try looking for different things, as the areas I thought I wouldn't enjoy ended up being the most fun.
---
Charlotte
Amazing Futures Young People's Intern (East Sussex)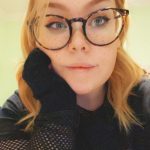 My Kickstart role at Amaze has been absolutely incredible. I have really enjoyed working for a charity who invests in their staff and our futures. Working here has given me an opportunity to follow my passion for youth work, and empowering young people to have a place where their voices are heard and valued. At the same time, I've been able to use my creative skills at peer support sessions and 'behind the scenes' in my day-to-day office role.
I was initially anxious when I started at the peer support groups but when I met everyone, they made me feel really welcome. I felt like I could truly be me.
One unexpected opportunity was being offered the chance to become a Mental Health First Aider – it's really helped me with learning different ways to support people who are struggling. I have always been a big mental health advocate, and I love working for a charity that understands how important mental health is.

Any advice for other young people looking for work?
Volunteering is a great way to fill up your time and learn new skills, especially if it's in area you're passionate about, until you can find the job that is right for you. Before I got this job through Kickstart, I was volunteering for most of my week, and the skills I developed through that have really helped me progress while I've been at Amaze.
I'd also say don't be afraid to ask for help when looking for work, it can be really overwhelming!
---