Triple P Stepping Stones for families of children with SEND
Event info: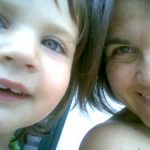 This course is now fully booked but please use the email below to register your interest and we will put you on the waiting list for courses later in the year.
This free Amaze course is all about behaviour and is based on practical, tried and tested methods from Triple P. Some of the ideas are for any youngster, and others are specially adapted with special needs in mind.
All of the parents in the group will have children under 12 with special needs, so they'll know how you feel. And the trainers have lots of experience of children with additional needs as parents and workers
The course lasts for eight weeks, starting with five weekly group sessions. This is followed by individual telephone calls over the next two weeks as you try it out at home and there's a final group session to  pull it all together.
"I can't imagine a parent not getting something out of this course… I know I have!"
To find out more or to book, email info@amazesussex.org.uk