Thinking about housing options for your young person – East Sussex
Event info: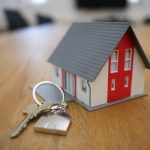 For parents and carers of young people with SEND aged 16-25 in East Sussex
Wondering where your young person might live in the future?
Join us to hear the real life experiences of three parents with adult young people living in different places: residential care, supported living, living independently and in the family home.
Learn what life is like for them and why they chose these particular options.
To register for the workshop, please enter the code SEND21. This extra step helps us prevent bots.
Once registered, you will receive the Zoom link two days before the event.
If you have any questions, email debbie@amazesussex.org.uk.
NB: This event is for parent carers of young people in East Sussex only. Please visit our Eventbrite page to find out about other workshops and events across Sussex.