Sunflower Parent Support Group Zoom – "New lockdown – how it is affecting you and your family?" [Brighton]
Event info: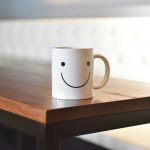 Join the Sunflower Support Group coffee morning, covering the new lockdown  – how it is affecting you and your family? What is worrying you? What information would you like to receive and what could help you and your family? Fiona England, Chair of the Parent Carer's Forum (PaCC), is joining this session.
It's on Tuesday 10th November from 10:30am to 12:15pm, with a short break from 11:15 to 11:30am.
If you haven't used Zoom before here is a short and clear video on how to do it https://youtu.be/zhBd30l1prg
Open to all parents & carers of children with additional and support needs. If you have friends who have children with additional needs, they are welcome too. Meet other parents, come chat at a very supportive group!
How to book
To find out more or for the Zoom link you can email Paolo@paccbrighton.org.uk or alternatively call 07484 051753 or 01273 234862.