Sunflower Parent Support Group – "Stress, what it is and how to notice it" (Brighton)
Event info: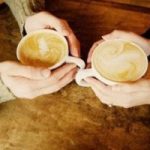 Come along to the next Sunflower Parent Support Group coffee morning for a chat and a workshop on "stress, what it is and how to notice it"
An interactive and informal workshop on stress and how we notice its effects on our physical and emotional wellbeing. Sophie Thompson, Wellbeing Caseworker from BHT Mental Health and Wellbeing Service, will facilitate the workshop and introduce some techniques and tips to take notice and manage the impact of stress.
The group is open to all parent carers of children with additional needs. Come along for a cuppa, some chat and a very supportive group!
See our flier for more information [pdf 96kb]
How to book
There's no need to book, just turn up.
For more information, call 07484 051753 or 01273 234862, or email paolo@paccbrighton.org.uk