Sunflower Parent Support Group – "Caring for an autistic child" [Brighton]
Event info: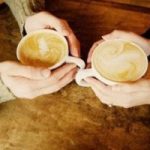 Come along to the next Sunflower Parent Group coffee morning for a chat and a workshop about caring for an autistic child.
Sam Bayley, mASCot founder and director, and Becky Robinson, director and mASCot rep on the Parent Carers' Forum (PaCC) will talk about parenting an autistic child and what mASCot does.
The group is open to all parent carers of children with additional needs. Come along for a cuppa, some chat and a very supportive group!
See our flier for more information [pdf 239kb]
How to book
There's no need to book, just turn up.
For more information, call 07484 051753 or 01273 234862, or email sunflowercarers@gmail.com or paolo@paccbrighton.org.uk