Sunflower Parent Support Group – "Anxiety and Stress" [Brighton]
Event info: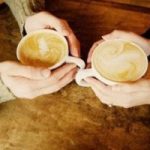 Join the Sunflower Support Group coffee morning, for a session on 'Anxiety and stress'.
Do you, as a parent carer sometimes feel overwhelmed by anxiety and stress? But what if we could live life with more ease and joy? Wellbeing practitioners, Louise and Clare, share an understanding of how our minds work and how we experience life through thinking. Simply noticing how our thoughts play out can be enough to give us everything we need to see things differently.
Open to all parents & carers of children with additional and support needs. If you have friends who have children with additional needs, they are welcome too. Meet other parents for a cuppa, some chat and a very supportive group!
March_2020_poster [pdf 207kb]
How to book
There's no need to book, just turn up.
To find out more you can email sunflowercarers@gmail.com or Paolo@paccbrighton.org.uk or alternatively call 07484 051753 or 01273 234862.