Join our SENDIASS 'Summer Survival Strategies' session
Event info: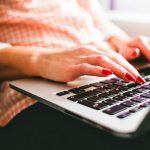 Do you want to find out coping strategies and tips for getting through the summer holidays? Hosted by Ros and Sav, the online session invites parent carers to share tips and methods with each other in the run up to the summer holidays.
Email sendiass@amazesussex.org.uk to get your invitation to join us for this session. If you haven't tried Zoom before it's easy to use on a smartphone, tablet or laptop and is a bit like a group video call on WhatApp or Facetime. We can send you full instructions.
We'll be running sessions over the summer with different themes and topics, so make sure you take a look at our events page regularly!