SENDIASS Zoom workshop: Preparing for adulthood
Event info: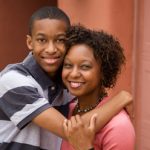 From Year 9 onwards you and your young person will be thinking about their life as an adult. This Zoom workshop from Amaze's SENDIASS team is for parents of young people in Year 9 onwards, to help you know more about the key areas of preparing for their future:
education, employment and training
participation in the community
health
independent living
how to involve your young person in decisions
How to book
The session is free, but you do need to book.
To book your place, email SENDIASS@amazesussex.org.uk or leave us a message on 01273 772289.
We will let you know how to join the session using Zoom.