SENDIASS Zoom workshop: Education at home if your child has SEND
Event info: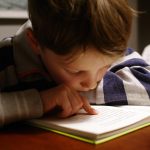 Some parents choose to educate their child at home but others find themselves doing it because school does not work out for their child.
This workshop looks at the options and you and your child's rights. Understand the difference between Elective Home Education (EHE) and Education Otherwise Than At School (EOTAS). What can you do if you feel you are being pushed towards home education because school is not working for your child.
How to book
The workshop is free, but you need to book.
To book your place, email SENDIASS@amazesussex.org.uk or leave us a message on 01273 772289.
We will let you know how to join the session using Zoom.