SENDIASS Zoom 'Return to School' workshop
Event info: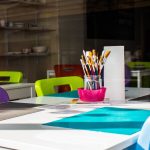 Ready for the return to school?
Get advice from Amaze SENDIASS about the return to school in September at a friendly and informal online session with other parents. We will cover what the guidance is about schools and colleges reopening safely, how the law applies from September around provision for your child, attendance, exclusion and more. We will also share ideas about how to support your child to handle returning after a long gap.
There's a choice of two dates: Thursday 6 August and Thursday 20 August both at 1.30pm.
To book your place email SENDIASS@amazesussex.org.uk or leave us a message on 01273 772289. We will let you know how to join the session using Zoom.