SENDIASS Zoom: iPad workshop with the Family Fund
Event info: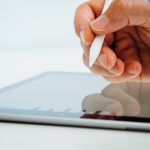 Do you have an iPad and want to learn how to make the most of it? Family Fund are running an iPad workshop hosted by PaCC and SENDIASS for families raising children with additional learning needs who want to use an iPad to learn and play accessibly and safely.
Join us to find out about how your iPad works or at least keep up with your children!
This workshop is back by popular demand and places are limited so book soon if interested.
How to book
The session is free, but you do need to book.
To book your place, email SENDIASS@amazesussex.org.uk or leave us a message on 01273 772289.
We will let you know how to join the session using Zoom.