SENDIASS Zoom 'EHC needs assessment process'
Event info: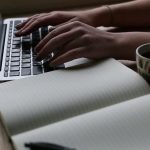 Are you a parent carer going through an EHC assessment process for your child?
Then this Zoom is aimed at you and will help you know:
When and how to request an EHC needs assessment
What is involved in an EHC assessment
How to ensure the plan is comprehensive and covers all of your child's needs and the provision needed to meet these
What do you do if you are not happy with the process or decisions made during the process
To book your place email SENDIASS@amazesussex.org.uk or leave us a message on 01273 772289. We will let you know how to join the session using Zoom.