SENDIASS workshop on EHC Assessments and Plans
Event info: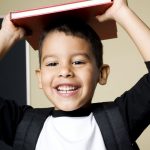 Thinking about requesting an EHC plan? Already got one but would like to understand more about your child's plan?
This SENDIASS workshop for parent carers will explain the purpose of EHC plans and what each section means, how to request an EHC needs assessment and how you can get the best from your child or young person's EHC plan.
There will be time for questions and a chance to speak to a SENDIASS adviser about your child or young person.
How to book
To book email info@amazesussex.org.uk or call 01273 772289. Session starts at 10am but come from 9.30am for coffee.