SEND-friendly Neon Disco in Eastbourne
Event info: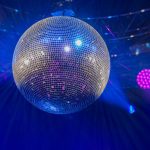 Young people aged 14+ are invited to a SEND-friendly neon disco, in aid of the Mayor's Charities on Friday 25 February from 7 to 9pm in Eastbourne.
Tickets cost £7.89 each, which includes a glowstick and optional festival-style neon face paint. A non-alcoholic pay bar will be in operation and there'll be an additional space available for parent carers to wait, where tea and coffee will be available.
How to book