Safety Net free parent carer workshop: Managing emotional behaviour in primary aged children
Event info: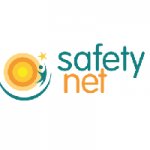 Safety Net is offering a free parent carer workshop on how to support your child with their anxiety or self harm.
The workshop is aimed at parent carers of primary-aged children, and will offer information about anxiety and self harm, as well as strategies to build resilience in you and your child.
There'll be a chance to chat with other parent carers about your experiences over refreshments, as well as an opportunity to book yourself in for a one to one phonecall with Safety Net to problem-solve your situation.
See Safety Net's flier for further information [pdf 312kb]
How to book
To book a place, contact 01273 420973 or email training@safety-net.org.uk.