Raining Upwards poetry night by Henry Normal
Event info: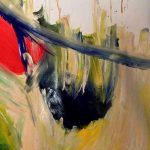 The writer and poet Henry Normal is hosting a poetry night at Komedia Brighton this October in aid of Amaze.
There'll be stories, jokes and poems about science, nature, relationships and other important matters.
Henry is best known for co-writing 'The Royle Family'; co-creating Baby Cow Productions with Steve Coogan; co-producing the Oscar nominated film 'Philomena'; and co-producing the multi-award winning 'Gavin and Stacey'.
As a patron of Amaze, Henry has run several previous poetry nights for us, which have proved very popular.
Tickets are £8 (+£1 fees), and all profits go to Amaze.
How to book
See Komedia website to book.
For more information, call Nicky B on 01273 234014 or email nickyb@amazebrighton.org.uk