Public Health online talk and Q&A "Coronavirus issues at school and in the community"
Event info: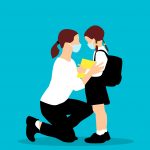 Amaze SENDIASS is hosting an online talk by the Brighton & Hove Public Health team about coronavirus issues at school and in the community.
This is a unique opportunity for parents to hear directly from Public Health and ask questions. Bring your queries and concerns, and get an update on the local and national picture. Get questions answered like:
What's most important in keeping your family safe?
What should happen if there are cases at your child's school or college?
How is Test and Trace working locally?
When should you send your child in and when self-isolate at home?
What would happen if there is a local lockdown?
The Public Health team work closely with a wide range of city and Sussex wide partner organisations to manage the response to and prevention of the Covid-19 pandemic in Brighton & Hove.
How to book
This session is open to both Brighton & Hove and East Sussex parent carers, as the issues are similar across Sussex.
To book your free place email SENDIASS@amazesussex.org.uk or leave us a message on 01273 772289. We will let you know how to join the session using Zoom.