PRESENS and Face2Face Social Afternoons
Event info: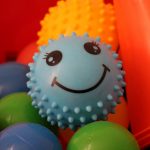 PRESENS and Face2Face are running social afternoons for children with SEND and their parents (siblings welcome), happening on Mondays (term time only). This is a chance for parents with children to get together with other families and use the play facilities.
Come and allow your children to play in a safe, nurturing environment with plenty of play equipment and toys, we have a large soft play area, perfect in bad weather! As well as outside space in a lovely large garden and patio area with many slides, bikes and exciting garden equipment.
Opportunities to observe PRESENS staff use Makaton signing. Visual timetables to support transitions and allow children to make choices.
A suitable healthy snack is provided for the children.
Please note that while there will be staff on site from PRESENS and Face2Face you will be responsible for your own children as there is no crèche facility.
How to book
No need to book, but call Jacquie Brett 01273 294944 for more information.