Online talk and Q&A "Phase transfers for children with an EHCP" [Brighton & Hove]
Event info: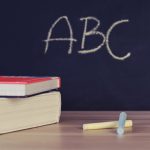 Amaze SENDIASS and Brighton & Hove City Council's SEN Team have teamed up to offer an online talk and Q&A session on "phase transfers" for children with an EHC plan – i.e. moving from one phase of education to another.
This session is for you if your child has an EHCP and will transition at the end of this school year from early years to primary school, infants to juniors (if it is a separate school), primary to secondary (not secondary to post-16 as there will be a separate session just for this group, date coming soon). Brighton & Hove's SEN Team will explain how the process works and SENDIASS will be there to help with your questions.
You are probably already thinking about where you hope your child will go or how to choose. This is a great opportunity to make sure you know the timetable and what you, the school and the local authority should do so your child's transfer goes smoothly.
How to book
This free session is on Microsoft Teams, which is like Zoom or Skype. To book your place and be sent the meeting link, or to ask for support in how to access this session, please email SEN.team@brighton-hove.gov.uk.